Last season, Level Playing Field's Weeks of Action was an extremely successful celebration of the inclusion of disabled sports fans at live sporting events and this season, we aim to top our previous campaign.
When is Weeks of Action 2020?
This seasons Weeks of Action will take place between Saturday 29 February to Sunday 15th March.
Below you will find the WOA 2020 campaign packs. Whether you're involved with a club, DSA, governing body or other organisation, there's lots of advice, guidance, ideas and suggestions below and within these specific packs. Please do not hesitate to get in touch if you have any further questions, queries or ideas (01923 545370 / info@levelplayingfield.org.uk).
What can you can do?
It is entirely up to you how much you do or get involved with, there is no pressure to do anything during this period, however, Weeks of Action is a fantastic opportunity to give disabled fans a voice.
Some of the following suggestions have been extremely popular over the years with all clubs, DSAs and organisations:
Join the Social Media movement. When posting on social media regarding WOA, use the hashtag #WeeksOfAction, and share as much content as you can.
Level Playing Field branded warm-up t-shirts. Put Level Playing Field in the spotlight, on the players!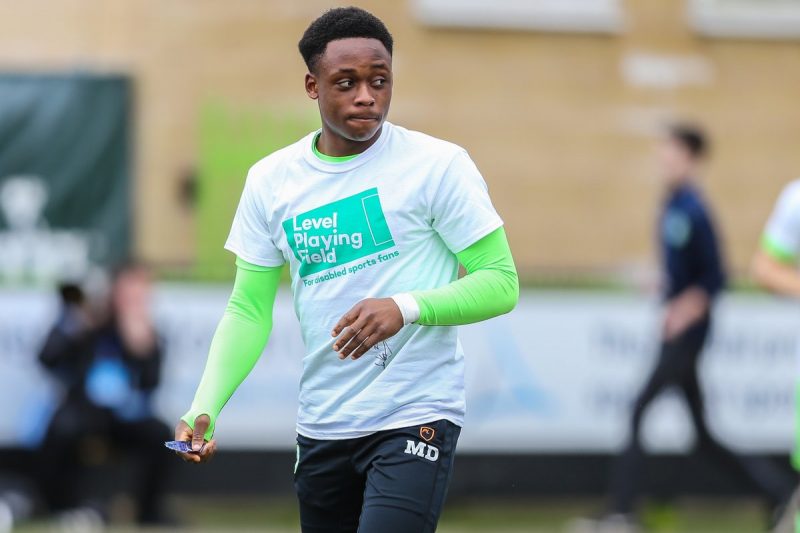 Local disability charities. Get in touch with local disability charities and work alongside them on match day to promote accessibility in sport.
Promote/introduce a facility. Accessible toilets, Changing Places, Audio Descriptive Commentary. There are countless facilities available to enhance the experience of a disabled fans' match day.
Publish a news story. Write an article or feature for your website, why not ask a member of your DSA to contribute or interview a disabled fan?
Match day programme. As above, include some content in your programme highlighting what Level Playing Field are all about.
Film. Ask you media team to create a short film/video around disabled fans at your club.
Work experience. Match day is always busy for staff, why not ask a disabled fan to lend a hand and teach them what goes on behind the scenes.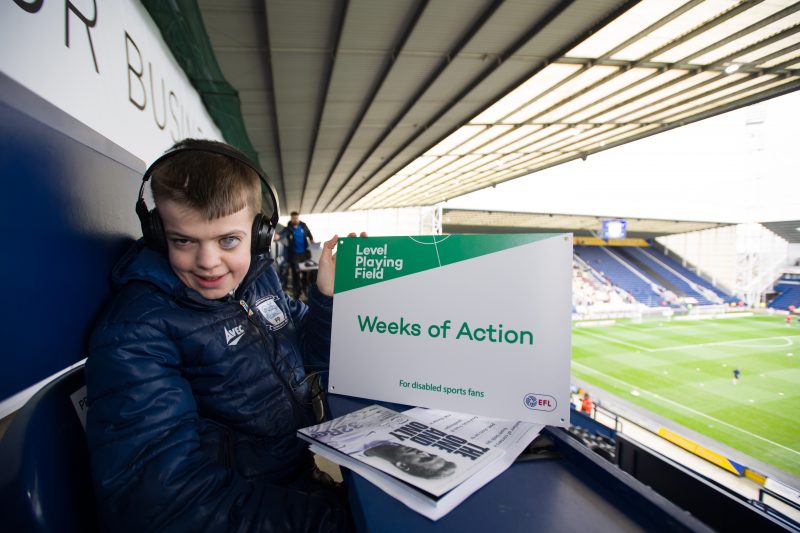 Disabled Supporters Association. The critical friend, the DSA. Launching a DSA would make the world of difference to your club's disabled fans, what better way to kick-off?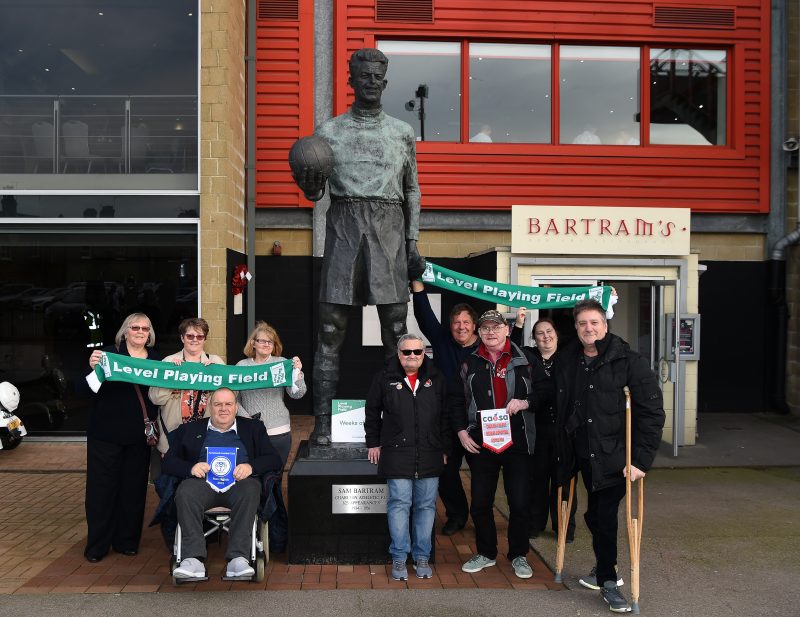 Campaign Packs
Download your specific pack here:
WOA 20 – Campaign Pack – Clubs (PL/NL)
WOA 20 – Campaign Pack – Grassroots (CFA & Clubs)
WOA 20 – Campaign Pack – Previous Examples
Digital Campaign
Download the following assets and join the digital campaign:
WOA 20 – news article template
WOA 20 – programme copy template
Branding – Level Playing Field logos