Colour blindness (colour vision deficiency, or CVD) affects approximately 1 in 12 men and 1 in 200 women in the world. In Britain, this means that there are approximately 3 million colour blind people (about 4.5% of the entire population), most of whom are male.
Most colour blind people are able to see things as clearly as other people but they are unable to fully 'see' red, green or blue light. There are different types of colour blindness and there are extremely rare cases where people are unable to see any colour at all. The most common form of colour blindness is known as 'red/green colour blindness' and most colour blind people have one type of this.
Both of Burnley's Home and Away kits would have caused colour clash issues with the West Ham United claret home kit.
Usually the club would have been forced into wearing their 'third kit', a dark green shirt, with black shorts and dark green socks. This would have made it extremely difficult for colour blind viewers to watch the game, distinguishing the difference between the two teams.
The Premier League took this into account, and raised a further kit clash issue. The league try to ensure four different colours between the two teams – outfielders and goalkeepers – to ensure a contrast.
This means avoiding a clash between red and green kits where possible, two colours similar to West Ham's home shirt and Burnley's away third shirt.
According to Lancashire Live, Burnley were notified by the Premier League last summer, that the club would need a fourth option, and an all-white kit was agreed.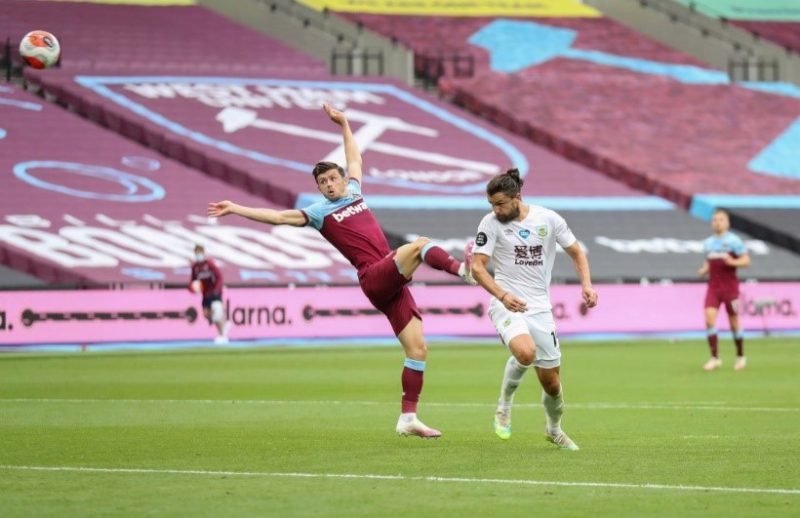 Burnley were able to play in green at Aston Villa as there was sufficient contrast on Villa's shirt whereas West Ham's is deemed all Claret – hence the change.
The call from the Premier League was most welcomed by viewers with colour blindness, who had previously taken to social media after having trouble watching recent Premier League fixtures Liverpool v Aston Villa, and Norwich v Everton.
Aston Villa wore their green third kit to Anfield, which clashed with Liverpool's all-red strip.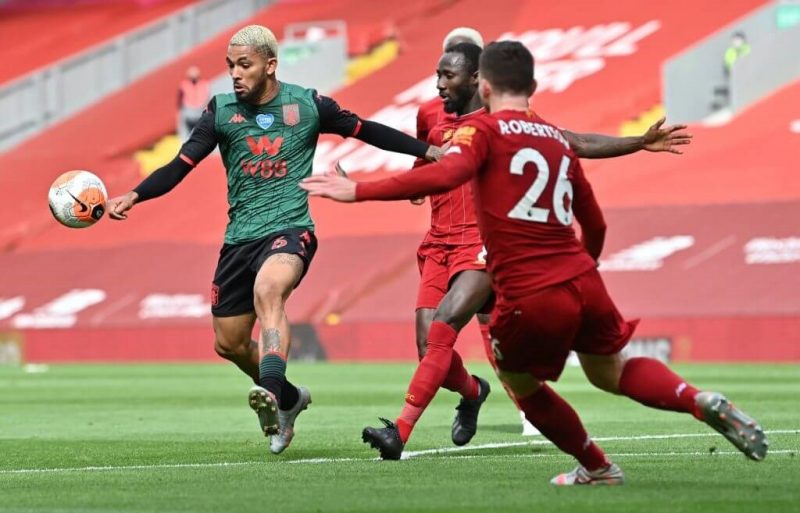 Meanwhile Everton wore an orange away shirt to Norwich, where colour blind viewers struggled to seperate the sides with Norwich donning their Yellow and Green home kit.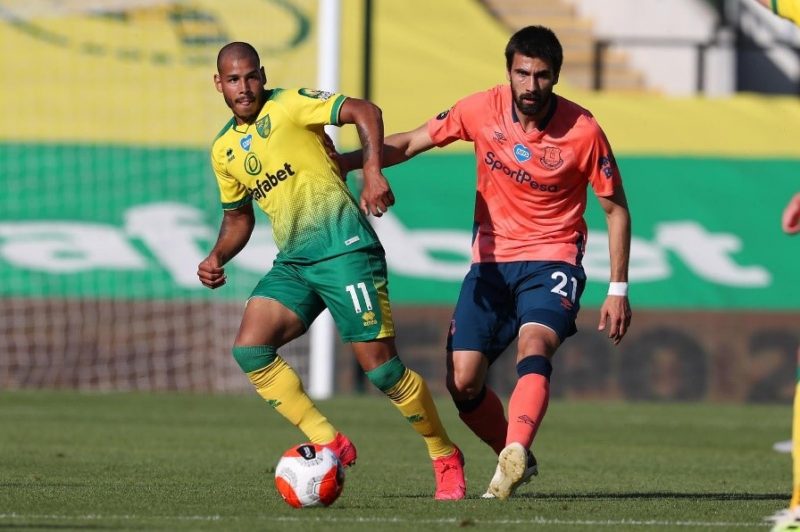 TalkSPORT presenter Andy Goldstein was one of the colour blind viewers that voiced his opinion on Twitter, claiming he found it 'impossible' to watch Liverpool's fixture with Aston Villa.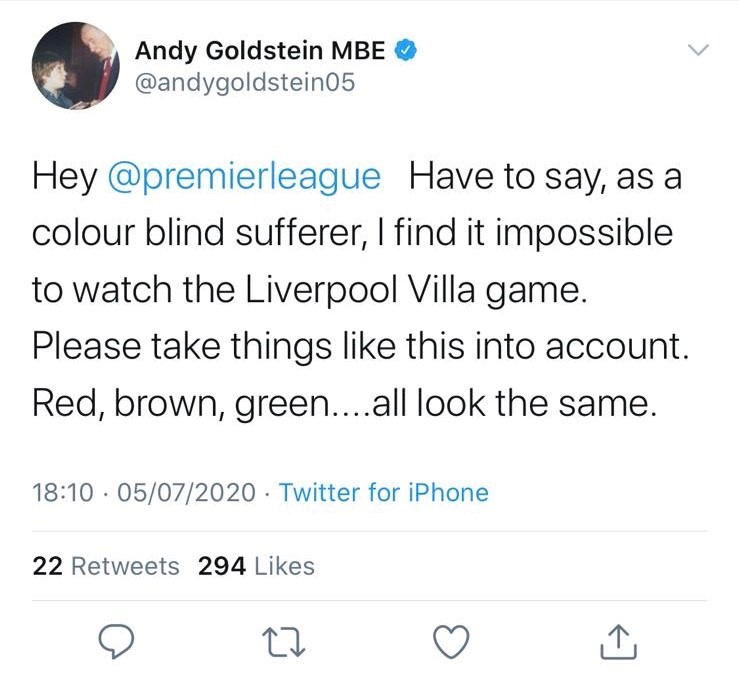 Ruth Hopkins, General Manager of Level Playing Field commented:
"Level Playing Field welcomes the news that the Premier League flagged up a clash of kit for many colour blind viewers ahead of Wednesday evening's game between Burnley and West Ham United, resulting in Burnley playing in all white.
The number of spectators who are colour blind is considerable, being 1 in 12 males and 1 in 200 females. As an organisation we work closely with Colour Blind Awareness to promote good practice and our access audits always recommend consideration is given when designing websites, signage, wayfinding and any printed information including tickets."