Cambridge United have teamed up with picturepath to launch a new stadium visitor guide on their award-winning app. The guide has been designed to support fans with additional needs during visits to the Abbey stadium. The software enables fans who would typically struggle in heightened sensory environments, such as sports stadia, to reduce sensory stress by seeing, planning and preparing for each stage of their matchday visit.
For fans with additional needs, in particular those with autism, the large crowds, loud cheering, floodlights, sights and sounds typical of a matchday can induce significant anxiety that stops many from attending. Cambridge United and picturepath have teamed up to create this solution that improves access, inclusivity and supports Cambridge United's mission that all fans enjoy a fair and equal matchday experience.
Cambridge United are the first club in the world to utilise this technology and make it available to their supporters. The guide allows fans to better manage their expectations and reduce anxiety by building visual timelines that map out their matchday experience. The app uses images from each section of the Abbey stadium and surrounding areas including transport links, stadium entrances, routes to seats, toilets, catering and navigating back home.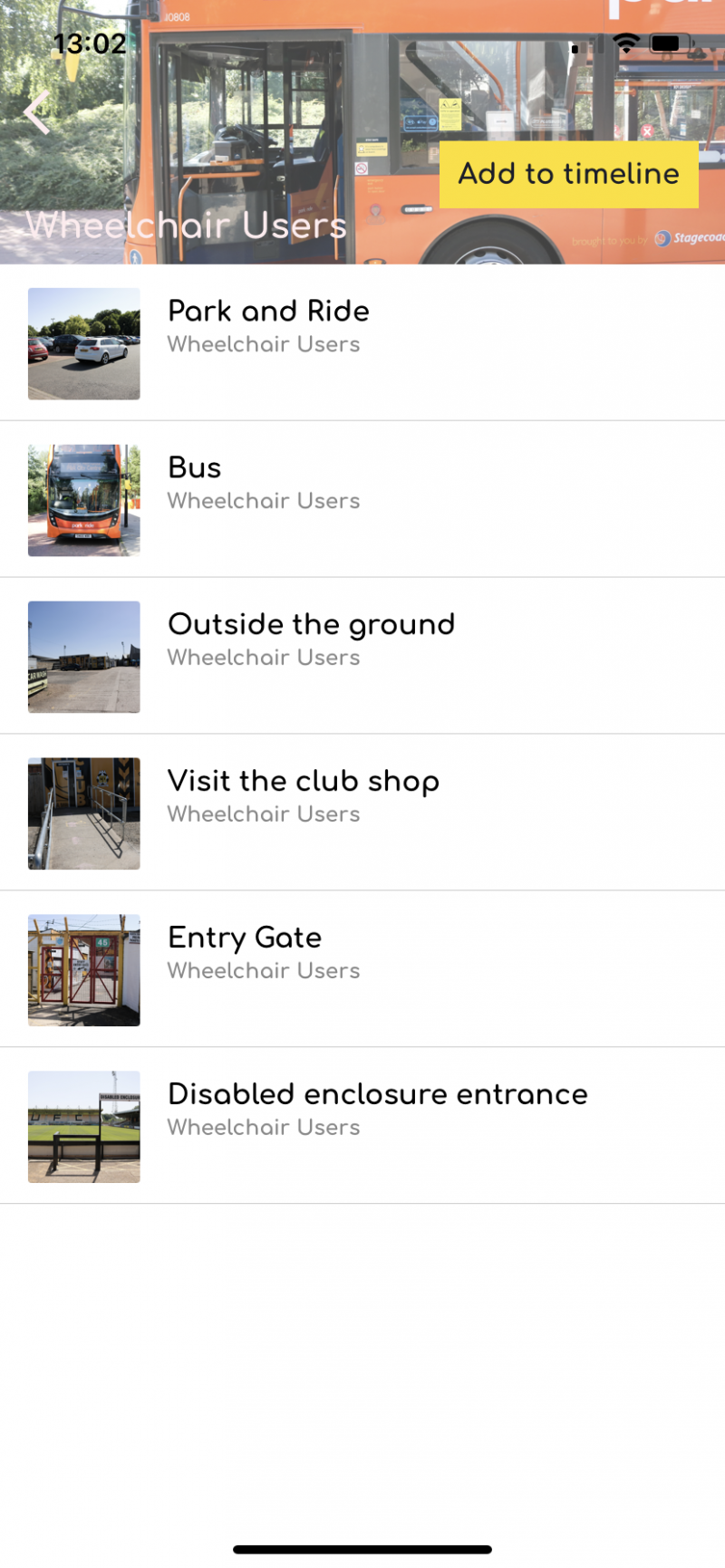 Speaking of the collaboration, Cambridge United's Fan Director Dave Matthew-Jones said, "I am really keen to make our matchday experience at the Abbey as inclusive as possible, providing facilities and support that meet the needs of all of our supporters' interests. It is fantastic to be at a club that truly supports this. I am delighted that the work we are doing with picturepath strengthens our offering for fans, in particular those with additional needs."
Picturepath who developed the app is founded by Richard Nurse who was inspired to create the app following his son's diagnosis with autism. Their visual timeline software has been successfully used by  schools throughout the UK and internationally to support children with special educational needs.
---