As Andy Williams once said, "It's the most wonderful time of the year."
If Andy was a football supporter, he should have sung "it's the most frantic time of the year" with an average of 4 match days over 2 weeks, it becomes football overload, but for some DSAs the frantic planning for the festive seasons starts a little earlier.
DSA's up and down the country have held Christmas and Festive events that brought their respective sporting family together to enjoy an afternoon/evening of festive fun.
Two DSA's did just that and Fans Liaison Officer, Liam, was there to witness the smiles on faces and to defend his choice of a football team!
Below are a few photos from the events, as well some notes from Liam about the Festivities' in hand.
"Fulham DSA has only been in existence for a very short time but has achieved a considerable amount in its short time, so it was great to see the hard-working DSA committee relax and enjoy a well-earned evening off from discussing access and inclusion at Craven Cottage."
"From a new DSA to an established DSA with one thing on its mind this Christmas. Getting everyone singing!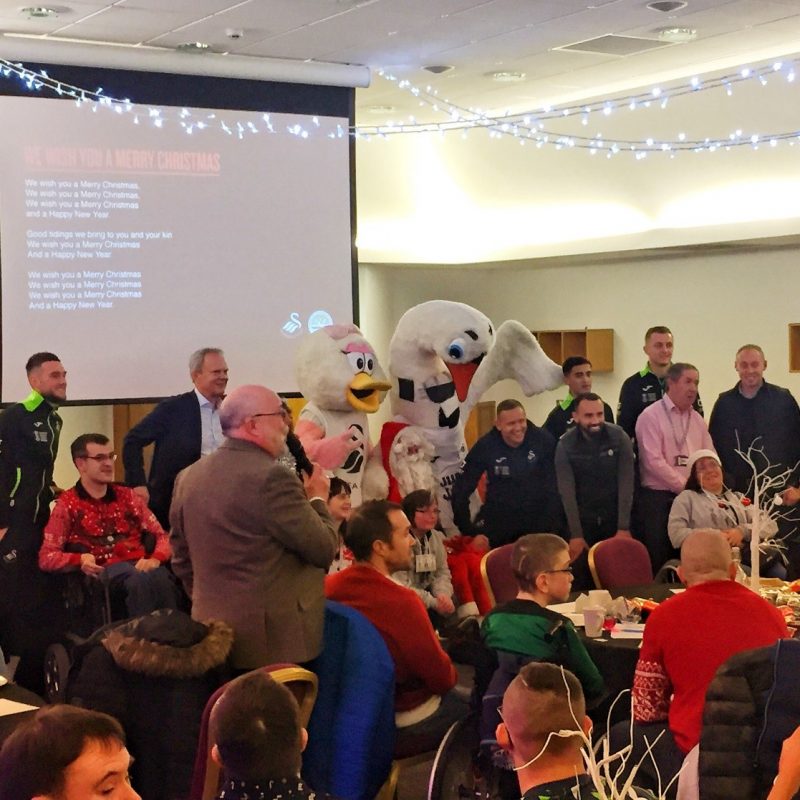 "Swansea DSA kindly invited me to attend their annual Christmas shindig alongside 100's of their members who ate mince pies, won raffle prices (all funds going to support the DSA in future projects) and witness Swansea City Chairman, Trevor Birch.  Head Coach, Steve Cooper. Two Swansea City legends, Leon Britton and Lee Trundle and several first-team players butcher 'Jingle Bells' Thankfully the rest of the congregation were up to the task!"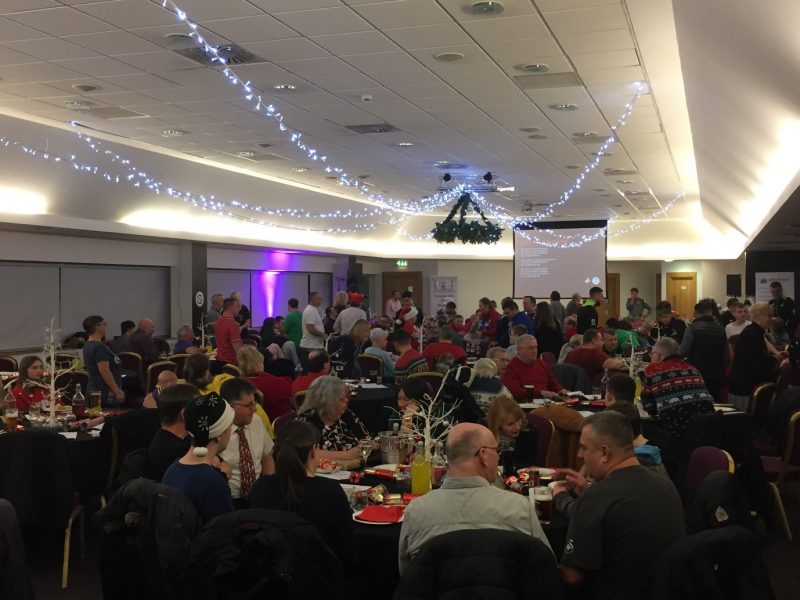 Finally, a quick shout out to MUDSA who held a very special Christmas event this year as it marks the 30th Anniversary of MUDSA, making it the hottest ticket in town! Liam wasn't able to attend the MUDSA Christmas party, but you can read all about MUDSA Christmas bash via this link.
Happy new Year from everyone at Level Playing Field, and here's to making 2020 an excellent year for access and inclusion in sport.