Our goal is to improve the match day experience for disabled sports fans. We do lots of work across all sports to ensure we're doing everything we can to enhance the experience for fans throughout England and Wales. Stadium access audits, regional and national forums, stewarding and staff trainings days and campaigns/events such as Weeks of Action are just a handful of things we do to tackle the problems disabled sports fans face in sport.
However, a vital part of our commitment to access for all is around the comments and feedback we receive from fans who share their experiences with us, good, mixed, or bad. At time some issues will continue unless they are challenged are made aware. This is where our 'Have Your Say' form comes in handy. Whether a fan chooses to be anonymous or not, they can complete a short feedback survey by clicking the button highlighted at the top of our home page on our website (below) and spend a few minutes providing details of the problem they have incurred.
Liam Bird, Fans Liaison Officer at Level Playing Field spoke about the importance of the fans comments:
"Sport loving disabled supporters are at the heart of everything we do at Level Playing Field. We rely on fans feedback to make sure that we are reflecting their match day experiences when we are working with clubs up and down the UK to bring about a better match day experience for the thousands of disabled supporters who attend a match day, home and away.
'Have Your Say' gives disabled supporters that opportunity to voice their positive and negative experiences that can go on to help inform their fellow supporter though out the season. Secondly, it's an opportunity for supports to engage with Level Playing Field. As much as we would love to be at a game every week, that's not possible and to receive fan feedback via  'Have Your Say' helps us have a better understanding of the work that we need to tackle to going forward.
More fan engagement means a better match day experience for all supporters."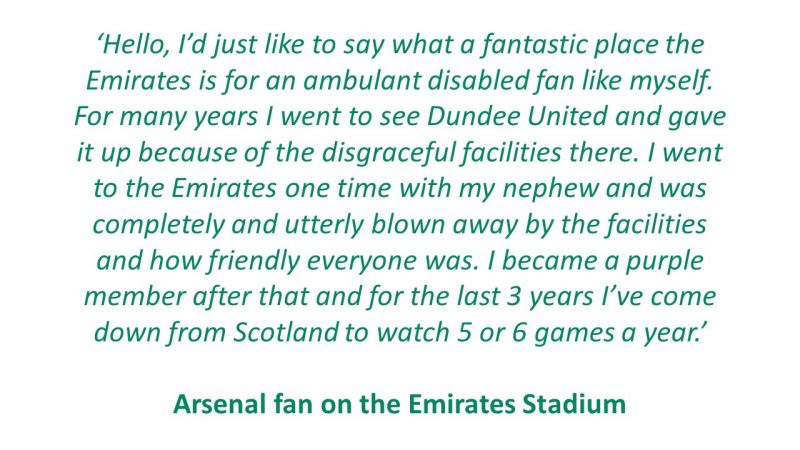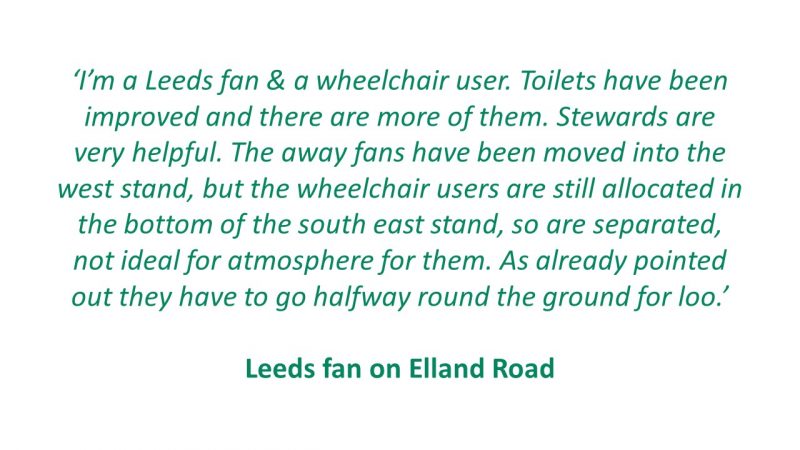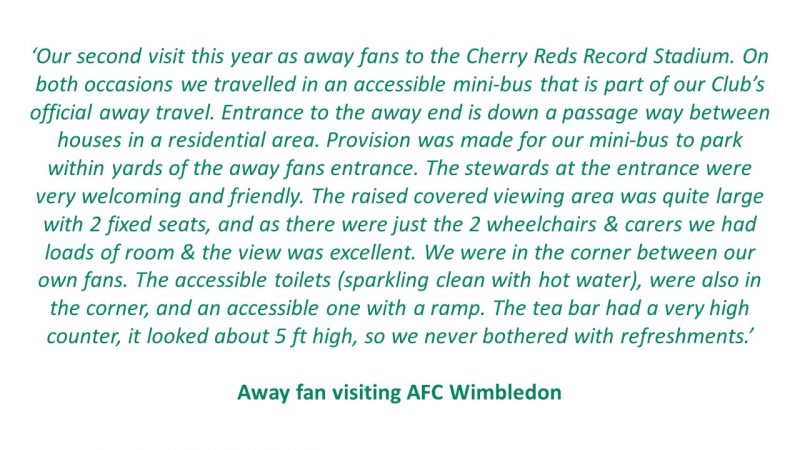 For any upcoming games or events, please save the following link and let us know how you get on: bit.ly/LPF-HaveYourSay.
Your voice is crucial – be heard!