I am contacting you once again in my capacity as the Fans Liaison Officer at the sporting disability charity Level Playing Field.
As a charity we are angry and disappointed regarding the misuse of wheelchair user spaces at the Champions League Final in Paris and also the mistreatment of disabled fans who were petrified and feared for their own wellbeing and safety whilst being corralled in a dangerous manner.
Level Playing Field welcomes the fact that UEFA has commissioned an independent report into the scenes outside the ground at the Champions League final between Liverpool and Real Madrid. But we call on UEFA to widen this review into why wheelchair user spaces were used to house media and potentially corporate guests.
Level Playing Field wrote to UEFA twice on May 24th and May 26th asking for assurances that any available wheelchair user spaces would not be used for camera/media positioning or given to corporate partners that may not have a disability, as you can see from the attached imagery provided by Liverpool Disabled Supporters Association, that this was not the case.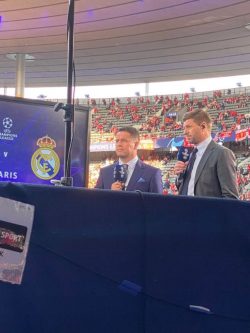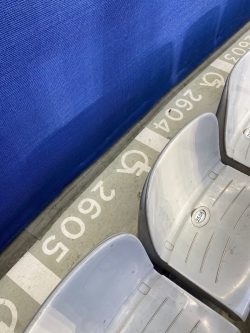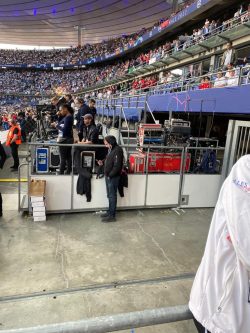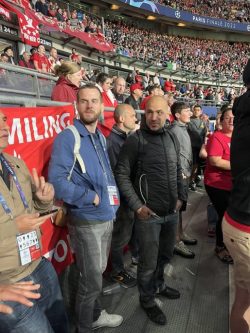 As you know, UEFA only provided 96 wheelchair user spaces (38 provided to Liverpool and 38 to Real Madrid and the remainder on general sale out of the 550 available). For UEFA to provide such minimal allocation for wheelchair users and instead allocate to media is shameful.
We would like to see the review ask:
If disability inclusion was 'factored in' when choosing the final stadium for this year's tournament?
Why was a stadium that UEFA themselves stated had operational constraints "sight lines" and also possible "security" considerations, chosen to host a major international final?
Why did UEFA exclude disabled football fans from a major tournament to benefit media and corporate guests?
 Is there a cultural issue at UEFA towards the safety and also the inclusion of fans? Following the Euro 2020 final the UEFA president issued inappropriate remarks that were not accurate he stated he hadn't seen issues at Wembley and it was a nice final. This coupled with what we have witnessed at the Stade de France paints a concerning picture. Will this be considered in the review also? Click here for news article relating to the comments.
UEFA needs a full review into how they view and support disabled football fans inclusion and safety because at the moment, in the eyes of many disabled supporters,  #EqualGame needs an asterisk at the end
*Unless you are a supporter with a disability.
We look forward to UEFA's response.