Level Playing Field are delighted to launch its new Membership Scheme for the 2019-20 season, communicating closer with disabled sports fans across England and Wales to work towards a better and enhanced match day experience.
We offer a range of memberships. These are available to anyone who wishes to support and follow the work we do to 'promote good access for all fans' at sports venues across England and Wales.
Tony Taylor, Chair of Level Playing Field:
"The membership scheme offers a great way for Level Playing Field to interact with disabled sports fans, bringing the community closer together in order to provide the best quality access for all sports fans.
 The three membership options provide a wide range of benefits and information for anyone wanting to follow the work we do.
 As a charity, it's important to us that all parties – be they fans, DSAs, Clubs, Governing Bodies or other organisations – know that we are constantly driven toward achieving access for all.  Our members are a crucial component in achieving that objective."
There are 3 membership options available, each running from 1st August to 31st July each year, with members welcome to join at any time.
Membership benefits include regular newsletters to keep you up to date with all LPF news specific to your membership package;
·         Fans Newsletter – Focuses on the matchday experience from a fan's perspective. Newsletters will share interviews and experiences of disabled fans around their matchday, along with other relevant news stories.
·         DSA Newsletter – Focuses on supporting DSA growth and development by sharing best practice case studies. There will also be advice and 'how to' guides provided.
·         Clubs, Governing Bodies and Other Organisations Newsletter – Shares good practice from clubs, governing bodies and organisations that enhance access and inclusion for disabled fans.
Members will have the opportunity to feedback on Access and Inclusion through LPF's annual survey, as well as network with other disabled fans, fan groups and disability/sports organisations.
Access to independent, expert advice and guidance on access and inclusion issues will also be provided, and each member will be invited to take part in LPF events, such as our annual 'Weeks of Action'.
Other benefits include;
·         Use of 'LPF Membership Logo'
·         Membership Certificate
·         It's free to be a member
How to join?
To find out more information on each membership package, or to join one of the schemes, please visit our Membership Page.
First Club!
We're delighted to announce that Harlequin FC are the first club to sign up for our Club Membership scheme.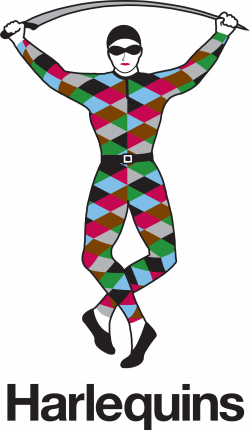 The English rugby union club play at the top level of English rugby, plying their trade in the Gallagher Premiership.
Levi Harris, Head of Supporter Engagement at Harlequin FC:
"One of Harlequins' key aims is to ensure that we offer each of our supporters the best possible experience at The Stoop. Our supporters with accessible needs tell us that their experience with Harlequins is getting better each year and Level Playing Field's advice, guidance and training has been crucial in this improvement.
"We're delighted to formalise our relationship by becoming their first Club member of the 2019/20 season and look forward to contributing to their networks and events as we work together to improve experience for all."