Level Playing Field's 'Weeks of Action' campaign is all about raising awareness of the importance of disability access and inclusion at sporting venues. Many disabled people consider there to be too many barriers stopping them from enjoying live sport, and Weeks of Action is about recognising and overcoming those barriers.
Middlesbrough's players warmed up before the game wearing Weeks of Action t-shirts in support of the campaign.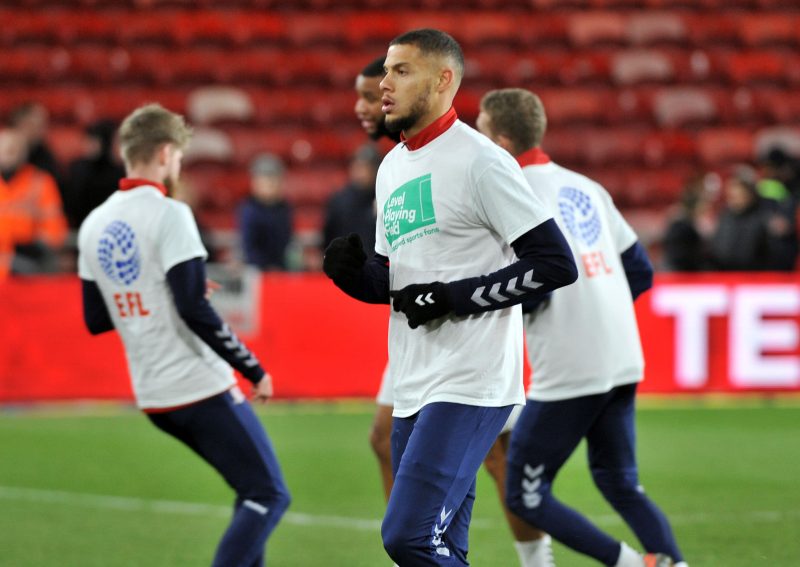 They also decided to use their Weeks of Action game to honour one particular disabled supporter – acknowledging the help that Owen Swift has provided the club in recent years and his continued support of The Boro. Owen and his family were guests of honour for the game, and to say thank you further, Owen was presented with a signed Middlesbrough shirt before the game.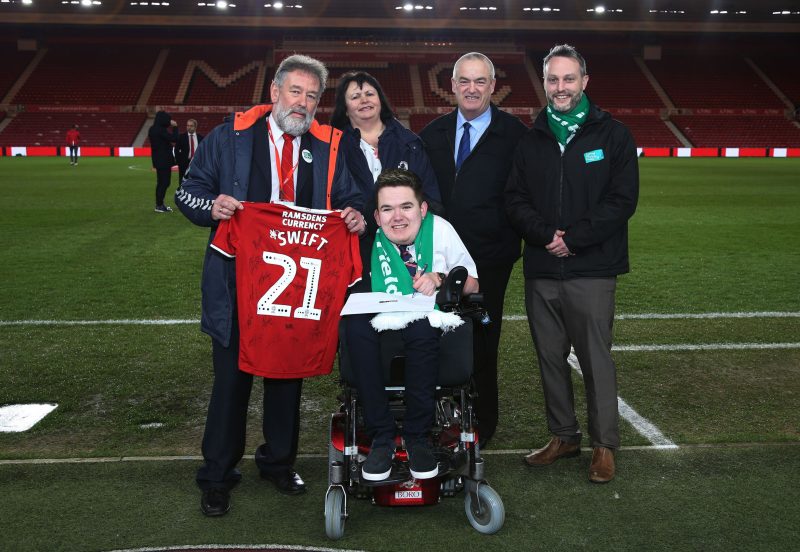 Daniel spoke to Owen after the game:
"Owen, tonight you were honoured by Middlesbrough for your commitment and support to the club. Do you feel that the club are doing a good job of supporting their disabled fans?
Owen responded:
"I think the club are great, the facilities are always improving and they listen and take on board any suggestions that are made. They work and communicate very closely with their disabled fans and do go the extra mile to ensure disabled fans get the most out of their match day experience!"
Owain really enjoyed his evening, even if Boro couldn't quite manage to put the icing on the cake with three points from the game.
On his experience at Middlesbrough, Daniel commented:
"It's so important for clubs to work with their disabled supporters to continue making positive changes at the club. I was encouraged to hear from Owen that he feels his voice is heard at Middlesbrough, as communication is vital to improving that matchday experience for disabled supporters. Well done Owen for working with you club to bring about positive change."
Owen also took part in our Weeks of Action interview videos, which we've posted out on YouTube and Twitter. Click below to give it a watch.