The Weeks of Action runs from 27th Feb to 14th March and aims to highlight the importance of good accessibility for disabled sports fans and also celebrate the good work that's been done by clubs throughout the country over the last 12 months.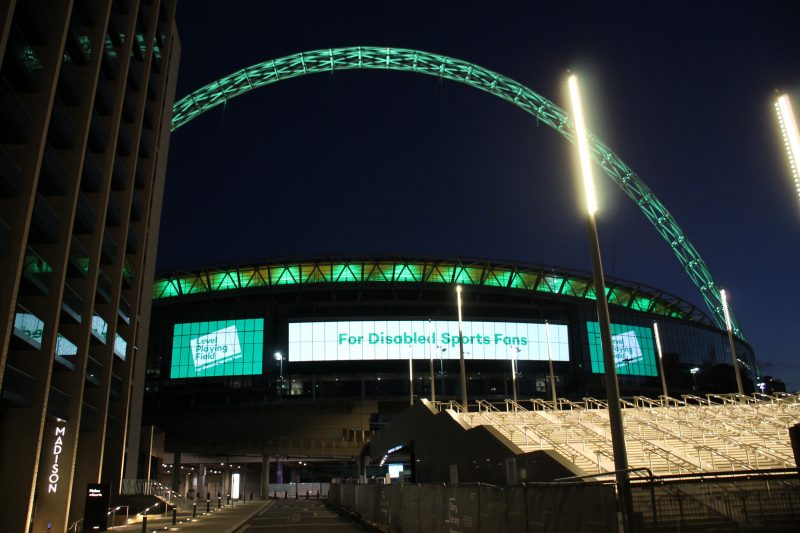 On Friday night, the eve of the campaign, Wembley stadium kicked things off by lighting up the world-famous arch in the green of Level Playing Field's logo. The large digital display screens at the front of the stadium also shone out across the London skyline, boldly announcing the imminent start to the Weeks of Action and displaying the important message of the campaign: #AccessForAll.
On Saturday, both Wembley and The FA tweeted how proud they are to support a campaign that is "promoting better access for disabled supporters", with accompanying photos of the stadium lit up green from the night before.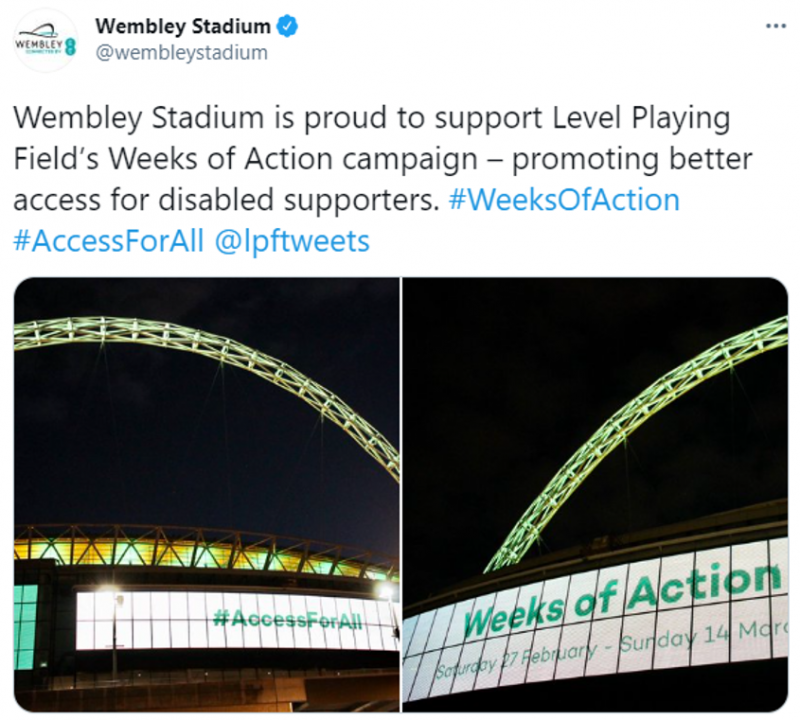 The Principality Stadium, the proud home of Welsh rugby, also got behind the Weeks of Action on Friday as they lit up their giant display screen to announce that start of the campaign.
The Principality has been used extensively in the fight again covid-19 over the last year or so. This weekend there was a different focus though, as the stadium showed its support for disabled sports fans, highlighting the importance of inclusion and access (and also celebrating Wales' 6-nations victory over England).
Level Playing Field is the leading disability access charity for sports fans across England and Wales, so it's fitting that the most high-profile stadiums from both nations have demonstrated their support for the campaign.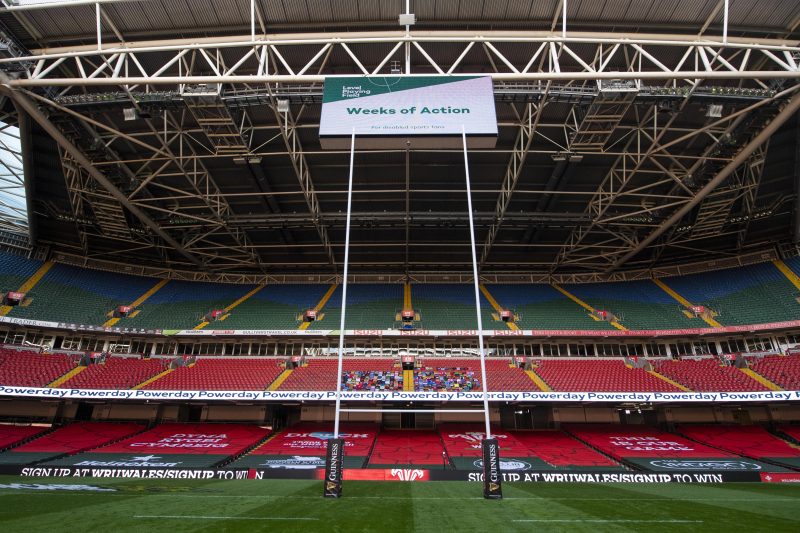 The last few years have seen significant improvements to disabled access in dozens of stadiums, meaning that many more people can now attend live sport than would have been able to 10 or 20 years ago. That said, Level Playing Field's work continues and there is still lots more to be done.
If you'd like to know how you can show your support for the Weeks of Action campaign, then please get in touch, we'd love to hear from you. You can email us at: info@levelplayingfield.org.uk or get in touch with us on social media: @lpftweets