Plymouth Argyle celebrated the first day of the 'Weeks of Action 2022' campaign as they welcomed Rotherham United to Home Park on Saturday. Not only did the team warm up before the match in Level Playing Field t-shirts, but the club ensured that their dedicated Weeks of Action matchday was a day to remember for some of their younger disabled supporters.
A few hours before kick-off, some children from Saltash Community School, a local SEN school, had the privilege of being given a guided tour of the stadium. They even got too see some 'behind the scenes' areas, including the players lounge and media areas.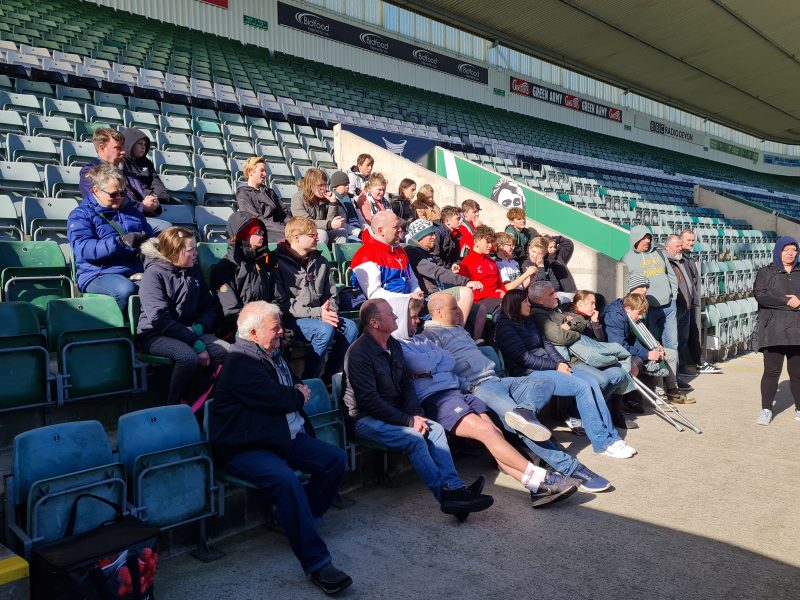 One of the children, Archie, had an extra-special matchday. As a Rotherham fan, he was invited not just to watch his team play, but to meet the Rotherham team and have his photo taken with them before the game, and then to be their official mascot for the match too (the first time Plymouth had had an away mascot for a very long time). Archie had a huge grin on his face throughout the match.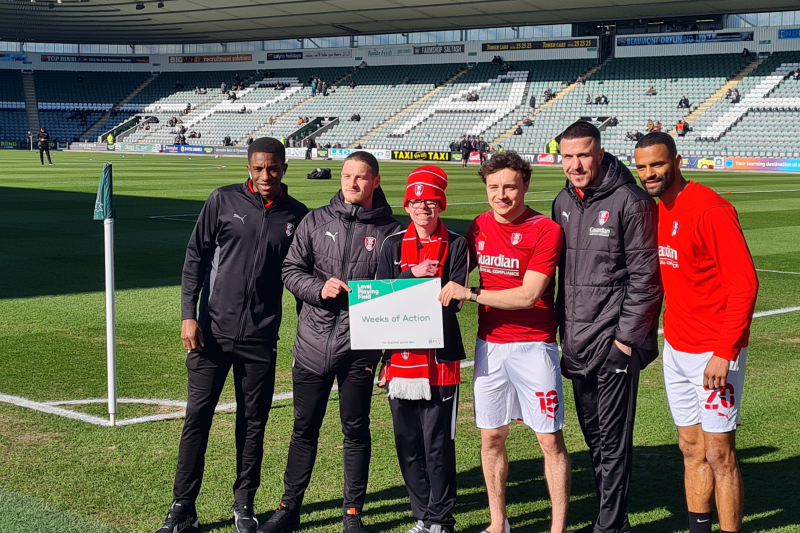 Level Playing Field's Development Officer, Daniel Townley, also attended the matchday, to take part in these celebrations and to engage with disabled supporters. He met with members of Plymouth's Disabled Supporters Club, who posed for photos, to show their support for the campaign.
Plymouth Disability Team continue to work hard to ensure their disabled supporters have good access to matches and that their matchday experience is a positive one.
Level Playing Field representatives were also in attendance at Crystal Palace's game against Burnley, and Burton Albion's dedicated fixture versus Shrewsbury.
We conducted a podcast episode at Selhurst Park (which will go live on Sunday), and Fan's Liaison Officer Liam Bird spoke to supporters in the fan zone (disabled and non-disabled) about Weeks of Action. Liam was shown the club's sensory room, and watched the game behind the ADC commentary booth.
As well as that, player's warmed up in Level Playing Field t-shirts to show their support, as did Patrick Vieira who donned our charity's badge.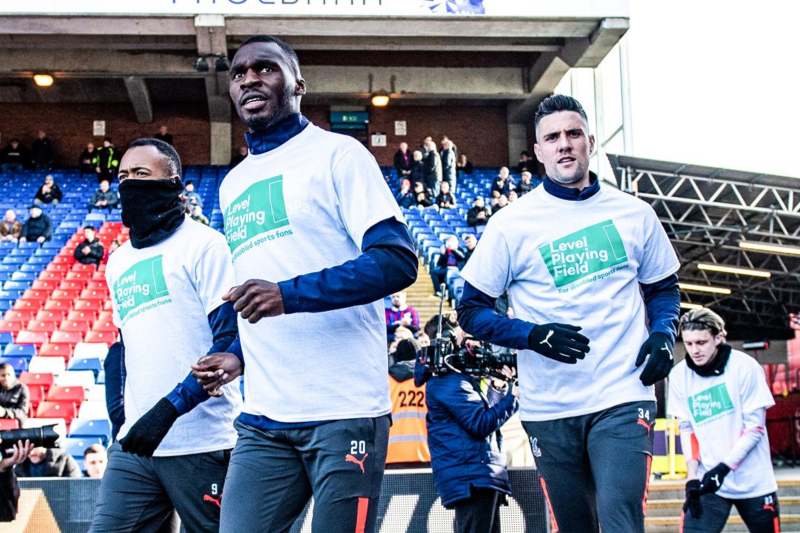 At Burton Albion, Chief Executive Owain Davies was invited as a guest of the Community Trust.
As part of the club's celebrations, Burton invited members from their adult disability football team as guests to watch the game and attend a pre-match function.
The club made a half-time announcement to inform their supporters of the Weeks of Action campaign, and took to social media to express their support.
It was a great start to the campaign fortnight.