As part of Level Playing Field's Weeks of Action campaign in February and March, Rochdale took the opportunity to introduce sensory packs to help disabled supporters.
The packs, which were designed alongside parents and participants of the club's Junior Ability Counts sessions, were designed to make the matchday experience more comfortable and enjoyable for some fans, especially those with additional sensory requirements.
The packs include a map of the Crown Oil Arena, a football bingo card, a matchday challenge card, a branded pen to complete the challenges, a fidget toy, a copy of the matchday kiosk menu, as well as ear defenders that are also available.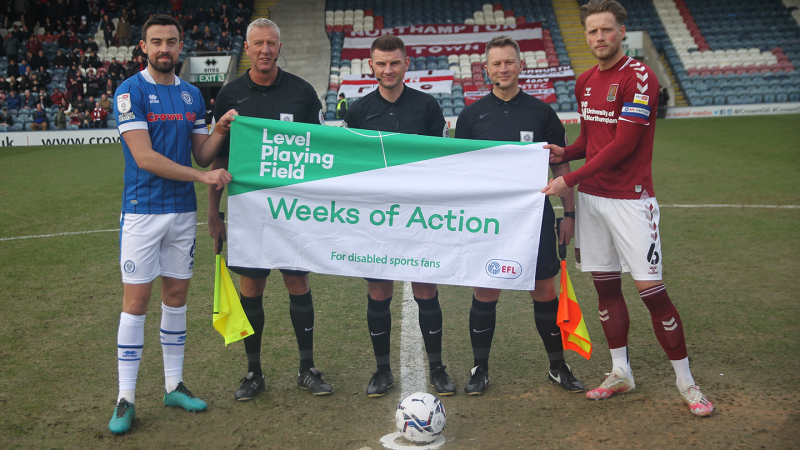 The club's Disability Liaison Officer Nicola Toolan also celebrated the campaign by highlighting the club's accessibility passports on social media.
Introduced earlier in the season, the passport is already being utilised by several supporters, and is available to other disabled fans whose matchday experience will be improved by it.
Did you know we have Accessibility Passports for our supporters with disabilities? 🎟️

Meet Nicola Toolan, our Disability Liaison Officer, who is always available on home matchdays as a point of contact 🤝

Find out more 👇#RAFC

— Rochdale AFC (@officiallydale) February 25, 2022
Nicola, who introduced the scheme at Rochdale, said: "There may be occasions when a supporter may wish to ask a member of the matchday staff for assistance, however they may not, for reasons of privacy, wish to discuss how their disability affects them in a public area, or they may have a communication difficulty, meaning that they encounter problems making their needs known.
"The accessibility passport, which comes in the form of a card, will mean that the information is written down so that matchday stewards or stadium staff can offer help in a swift manner and offer and assistance or support.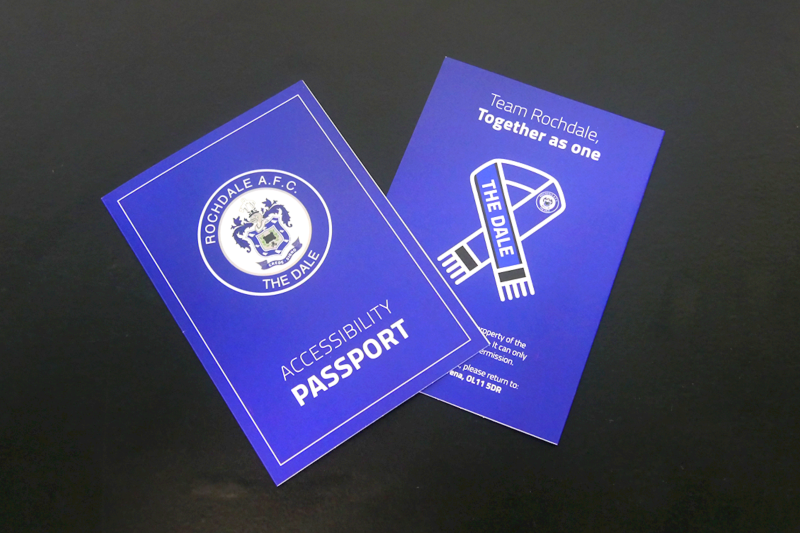 "I've already received positive feedback from supporters since the introduction of the passports and I hope they can be of use to many more fans between now and the end of the season and in the future."
Level Playing Field Development Officer Daniel Townley said: "We're delighted that Rochdale AFC supported our Weeks of Action campaign in such a significant way this year.
"Whilst flags and t-shirts are a great way for clubs to show support, the real legacy of the campaign is how much it improves the matchday experience of disabled fans.
"Rochdale and Rochdale Community Trust have really excelled in this regard, working together to launch some great new initiatives that will serve their disabled fanbase for years to come.
"Keep up the great work!"