In a day filled with excitement, entertainment and positivity, Saints Disabled Supporters Association hosted a successful open day in a bid to attract more disabled supporters to enjoy Premier League football at St. Mary's Stadium.
Level Playing Field were present at the event with Fan's Liaison Officer, Liam Bird and Media and Communications Officer, Ben Southby both in attendance. In the same way as many other disability related charities, companies and initiatives, LPF were introducing themselves to new Saints fans, educating those fans on what Level Playing Field do and how the charity can help disabled sports fans – that the main goal is Access for All.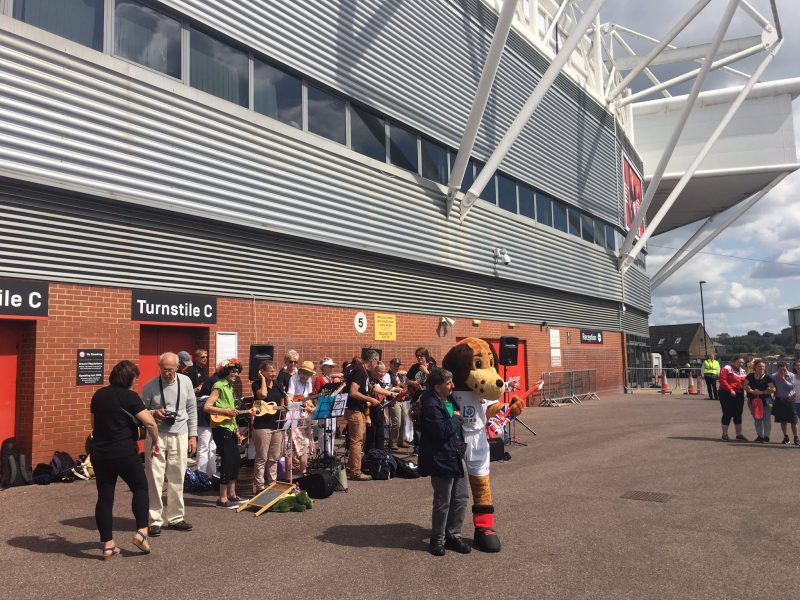 Level Playing Field spoke to Khali Parsons, Senior Supporter Relations Manager at Southampton Football Club, around the annual Disabled Supporters Association Open Days in a short Q&A:
What did you think about this year's Open Day?
"I thought the day went really well, it was great to see so many people enjoying the activities and learning more about accessibility at Southampton Football Club and the Saints Foundation as well as different organisations."
Why do you host the DSA Open Days every year?
"It is a great opportunity for fans and potential fans to learn more about what we can offer disabled supporters and their families and carers, and for us to understand more about the challenges and needs of our visitors. We get to engage face to face with people in our community that may have never had the opportunity to visit the stadium or perhaps had not considered football as accessible to them. It is also a chance to show off some of the facilities and services we offer and to share some of the great projects and initiatives the Saints Foundation and the Club either lead or are a part of."
Are the open days successful in attracting new fans to go to games?
"Absolutely yes! We spoke to many people that weren't aware of some of the facilities we have or assistance we offer such as our Dial-A-Ride service to get to matches, our Sensory Room, our Audio Description service to name a few. Many don't even know we have a team dedicated to looking after supporters and developing our accessibility. Each year we meet new people and make new friends as well as new fans. Developing our facilities and removing barriers is not always enough – we need to be able to reach out to people that have in the past experienced challenges that have prevented participation."
Why is it important to see more disabled fans through the gates at St Mary's Stadium?
"It is important that people with disabilities have opportunities to access football and other sports and activities in their local communities, both as spectators and participants. The chance to have new and exciting experiences is really important for individuals and families. Meeting new and likeminded people, becoming a part of a wider group, and doing so in an inclusive environment is positive and rewarding for all of us."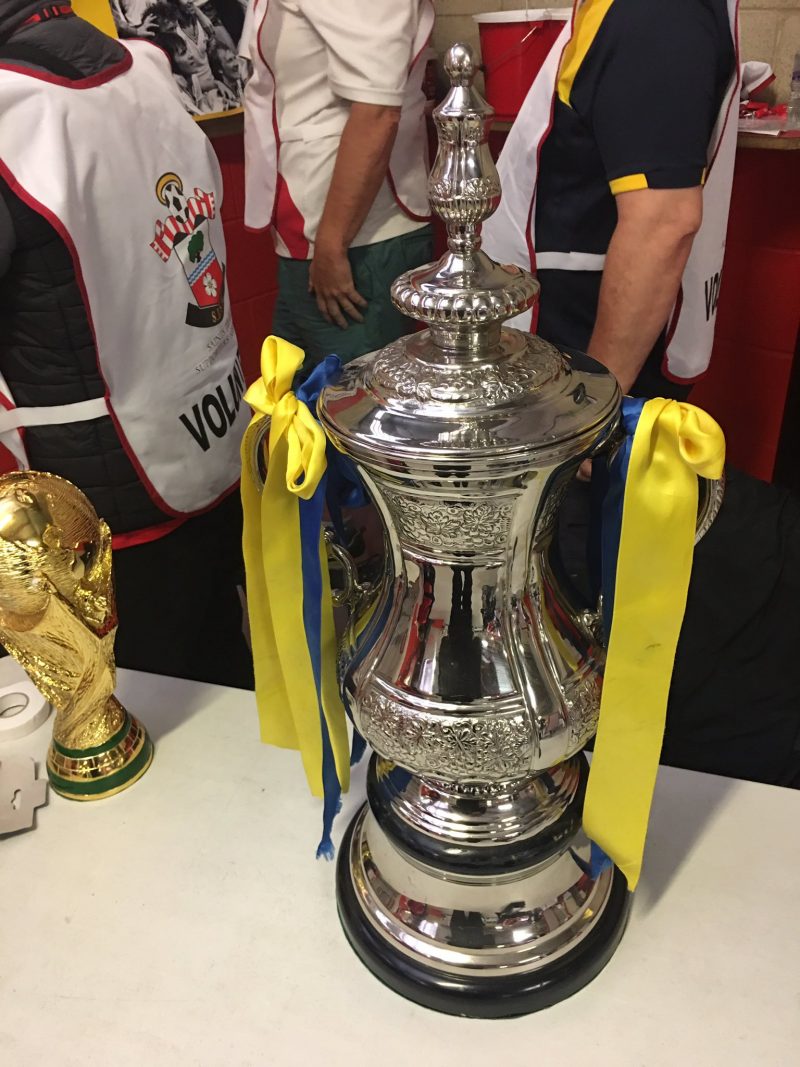 Level Playing Field's Fans Liaison Officer, Liam Bird, who was in attendance on the day also spoke about the event:
"Thank you to the Southampton DSA for inviting Level Playing Field to the Southampton DSA Open Day.
It was fantastic to witness the important work that the DSA is doing, not only on match day but also within their local community, bringing everyone together to have a good time at St. Mary's Stadium… next year I might even get my face painted!"