Ahead of the game, seven points separated Bradford in 9th and Salford in 10th, meaning there was an impressive atmosphere on the day with Bradford selling out the away end.
The Salford City players showed their support for this year's campaign by warming up in Level Playing Field t-shirts ahead of the much anticipated game.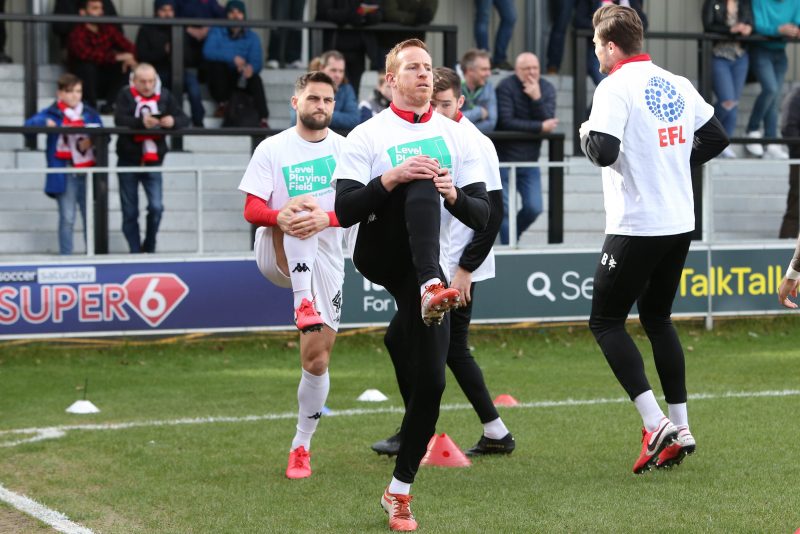 As the teams ran out to the tune of Dirty Old Town by The Pogues, both captains were pictured holding our Level Playing Field scarves.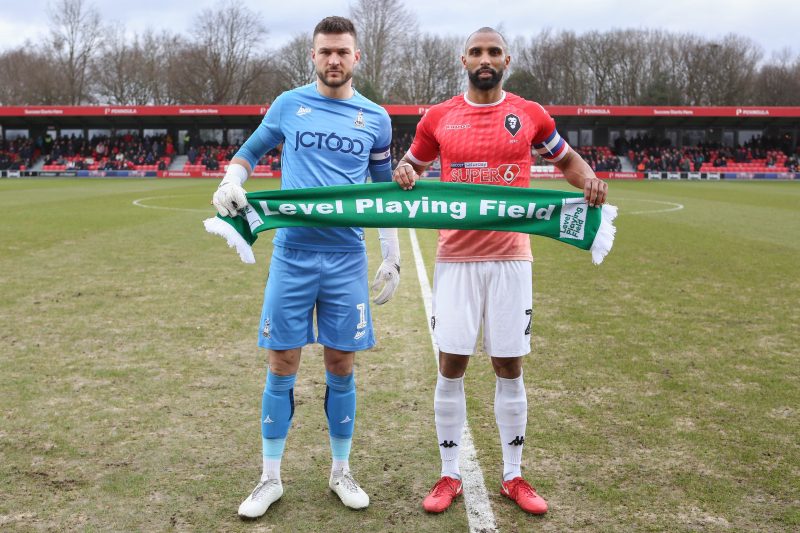 Throughout the day, members of staff and stewards were supporting the event wearing badges and the social media team were plugging the campaign across all their channels.
Level Playing Field's Chief Executive said:
"We were delighted to have the support of Salford City this weekend. They really did the campaign proud by raising the profile of access and inclusion. The more we talk about the power of inclusion how important it is the better it will get.
"It was a great game with Salford coming away with a 2-0 win. Thanks again to the club for supporting Weeks of Action as a community, talking about good access and inclusion."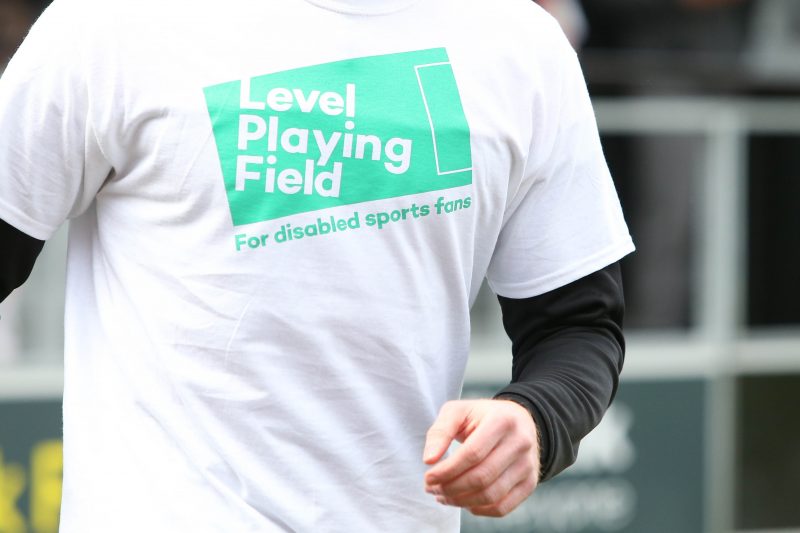 A Club spokesperson commented on this year's campaign:
"Football without fans is nothing and it is paramount that both supporters in our own community and supporters from visiting clubs can watch their club at The Peninsula Stadium without worry. 
The Weeks of Action campaign has been important in highlighting the work that clubs across the country have done to make sure that all supporters can access their ground, regardless of any mobility challenges they live with."