Swansea City AFC welcomed Italian Serie A side Atalanta to the Liberty Stadium on Saturday for a pre-season friendly, just days before the Swans' Championship campaign gets underway.
The Welsh club saw this as a good opportunity to test out the accessible facility, as they look to improve the match day experience for disabled supporters. They will hope their sensory room can stimulate the senses of fans and encourage engagement. Sensory Rooms are particularly helpful for people with autism, both children and adults alike, who struggle to watch a game from the busy stands because of the loud noises and bright lights.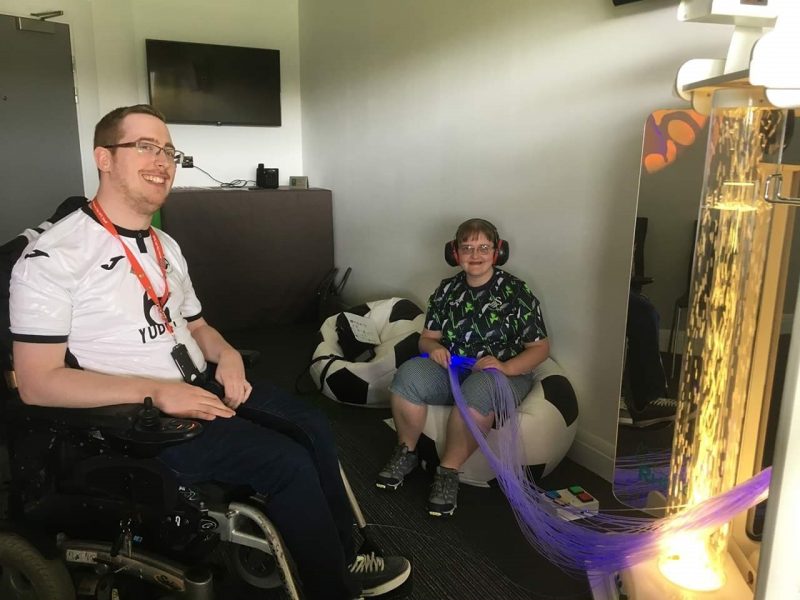 Level Playing Field Development Officer Daniel Townley took the trip over to Swansea for the game on Saturday to get a closer look at the new facility:
"Sensory rooms provide a safe space for many supporters who may otherwise experience anxiety or intimidation being part of a large crowd. It was great to see that Swansea have made the investment to convert one of their executive boxes into a sensory room, meaning that supporters who are using the facility can still easily access the game.
The idea is to help fans to get used to the sights and sounds of a live match until they no longer require use of the sensory room. Swansea have provided a great facility and it was lovely to see the beaming smile on Claire's face at the end of the match, as she had thoroughly enjoyed her time in the sensory room and watching the football."
Swansea are just one of a number of clubs to make this crucial move in a bid to improve our aim of Access for All.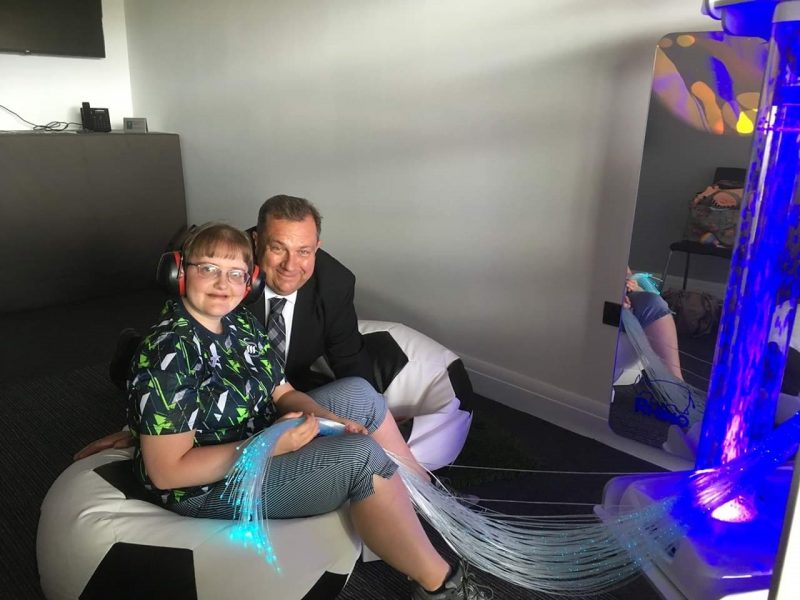 Cath Dyer, secretary of Swansea City AFC Disabled Supporters Association, took time to comment on the facility in what is sure to be a new and improved era for the association:
"The club and DSA are pleased to showcase Swansea City's new pop-up sensory room, which was trialled during the game on Saturday by autistic supporter Claire Dyer, and her family. 
This was a huge success and enabled Claire to access a game, be in a calm, safe place where she loved the bubble tube, bean bags, projector and fibre optic lights, but was also able to access the match whenever she wished.
The sensory room will be a fantastic addition to the club"