The need for social interaction is a subject matter that has been talked about a lot over the past 12 months. Across the nation, people have suffered periods of isolation – but from this suffering has led to learning and discovering new ways of interacting with friends, families, and even Disabled Supporters Association (DSA) members!
Just like all members of the public, DSA's have had to adapt to the changing times and shift sole focus from supporting their clubs to become more accessible, to supporting and providing social events using virtual video software available to them.
Tottenham Hotspur DSA 'SpursAbility' has embraced this new way of interacting with both members, and non-members, who have now become their latest recruits!
Jo McNicol is the Chairperson of SpursAbility, and Level Playing Field Fans Liaison Officer Liam Bird sat down and spoke to Jo about why providing this service was essential to the DSA, how Jo spread the word, and what advice would you give other DSA's looking to do something similar.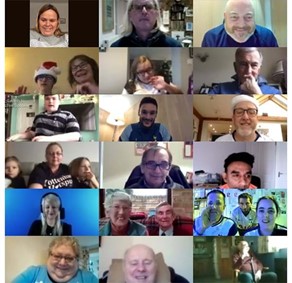 LB: Why did you start creating this zoom get-together? 
JM: We have found many of our members have missed the social side of football, meeting fellow fans and just having a good natter and a catch-up. As we cannot meet in person at grounds or in pubs before and after games, we decided to run regular zoom sessions for our members.
I contacted Level Playing Field to support the DSA in setting up our first zoom call and also help run the call, making sure everything ran smoothly, and conversations flowed.
LB: How did you go about letting people know about these calls?
JM: We emailed all of the members a few days before, and we always had a theme. So, members had a chance beforehand to think in advance about the answers. We also post on our Twitter and Facebook accounts.
LB: Who have you had on your calls and what plans do you have for the future to keep people engaged?
JM: We thought it would be a good idea to introduce our new Disability Access Officer Simon Blewett to our members on our first zoom call. But we also wanted to keep it light, so we discussed our favourite games, players and goals. Over the Christmas period, we worked with the club to bring in a special guest!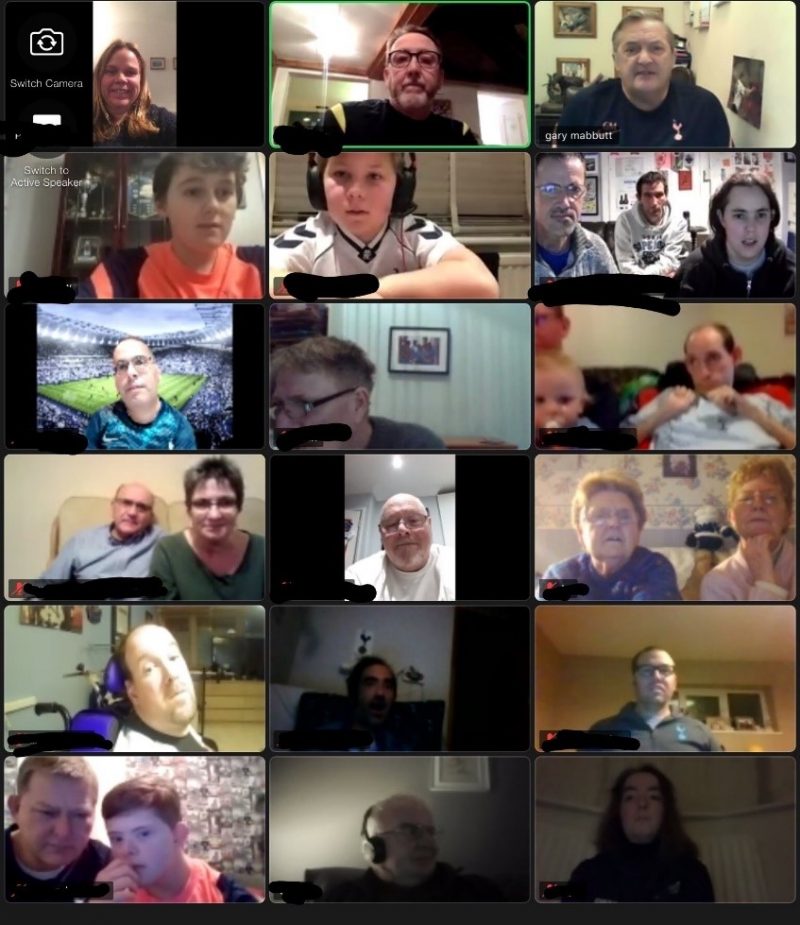 Our captain Hugo Lloris joined us for a question-and-answer session. We also had two other players pop in and wish us a Happy Christmas too. The people on the call lost their minds with excitement. It was so lovely to see.
We are looking to continue bringing in guests; former player Gary Mabbutt, now a club ambassador, was our latest guest.
We also plan to have other supporter groups join us and other members to ask questions, so we continue to build this unity in a period of isolation.
LB: What advice would you give to other DSA's who are looking to do something similar?
JM: We have had fantastic feedback from our members saying how much they enjoy the zooms. We encourage anyone to join in. However, those that want just to listen and turn the video off that is great too.
I had a call with Swansea's DSA to discuss setting up Zoom calls with Level Playing Field support, so I would recommend other DSAs who would like a helping hand do get in contact with yourselves. Communication and staying in touch has never been so important.
If you would like to know more about Tottenham Hotspur DSA SpursAbility, then please email: info@spursdsa.com
If you would like support in setting up a zoom call for your DSA then please get in touch with Liam at liam@levelplayingfiled.org.uk.