Football is the beautiful game, it's the peoples game.
Football is on pause, and it will be back soon, but the community aspect of football is not on hiatus. In fact, it's been ramped up.
Disabled Supporters Association (DSAs) are established at clubs to work with their respective clubs and support disabled supporters to have a better match day experience by improve stadium facilities, but with no match days at the moment, some have gone from advocacy, to becoming vital support networks for their fellow supporters.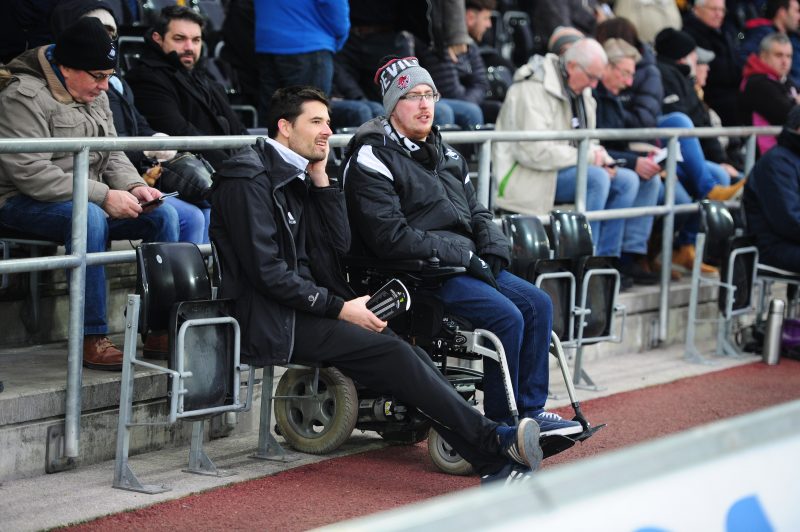 Below is an email that we wanted to share from Swansea City DSA to all their members over the weekend. This email highlights that even though football is just a game, it's the community of football that binds the sport and its fans together.
Thank you to Swansea City DSA for letting Level Playing Field share this email.
'Hello all,
We trust that you are feeling well and keeping safe during these unprecedented and concerning times. Don't forget that you are welcome to contact us at any time, and we will endeavour to try and support you. Even if you just want a chat or anything, we are here for you. Please keep in touch with us. We miss you all.
Thank you to our members who have sent us "happy memory" stories to put on our DSA Facebook page. We love them. Please keep these coming – they are uplifting and lovely to see.
In order to keep in touch with each other, we are also wondering whether any of our DSA members would be interested in writing about "How a Swans supporter and DSA member is spending their time during the suspension of football" (include a photo of yourself)  – please let us know. This is all just for a bit of fun and relaxation, but they make lovely reading for our members at these times. Nobody needs to feel alone. 
Everyone take care and keep safe. 
The DSA committee'
You can find out more about Swansea City DSA and how to get involved by emailing secswandsa@gmail.com.