As a part of Level Playing Field's Weeks of Action, Tottenham Hotspur ran a competition for its Junior members who could win the chance to become a match reporter for the day, more specifically an Audio Descriptive Commentator (ADC), used predominately for blind and partially sighted fans, allowing them to follow the game from inside the stadium through provided headsets.
Lucky winner Katelyn was invited to the brand-new Tottenham Hotspur Stadium for their home game vs Wolves on March 1st.
She was taken down pitch side and shown around the state of the art press gantry, before shadowing the Audio Descriptive Commentary team.
It was a first insight in ADC for Katelyn:
"One of the surprises of the day was listening to the commentators, Gareth and Daniel, doing the audio descriptive commentary.
"I didn't realise this type of commentary existed. It's a great use of technology and really helps the visually impaired fans."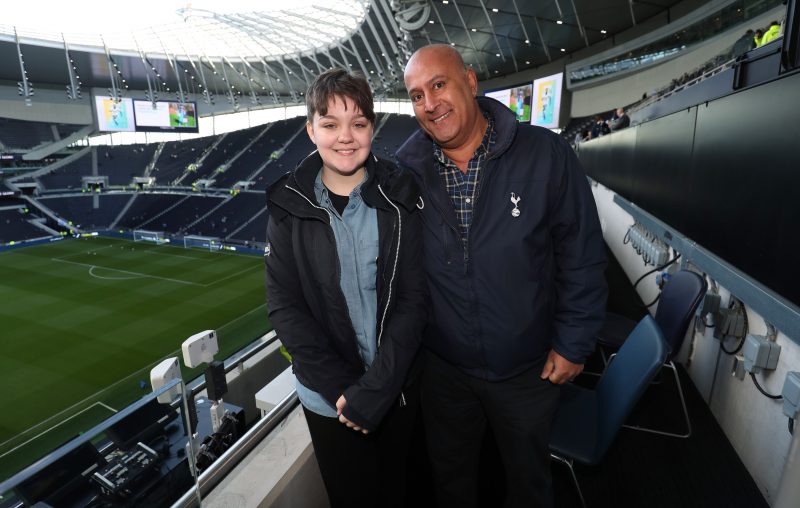 Oliver Riley, Disability Access Officer at Tottenham Hotspur:
"Our audio-descriptive commentary, which features two commentators, is just one example of our commitment to giving everyone the best possible match day experience at our stadium.
"The competition was a great opportunity for young supporters to see first-hand what we do for the visually impaired and to learn about how we support our disabled fans."