Sensory Packs, Quiet Rooms and 'Walkarounds' are three of the big developments made by the Tranmere Rovers Supporter Liaison Team in a bid to improve the match day experience for the Rovers' disabled fans.
In particular, the sensory packs were incredibly popular with the club who were handing them out at their first EFL League 1 game of the season at home to Rochdale. The sensory packs handed out by the club included ear plugs, caps, and other sensory toys all included in an easy to carry bag. The Lee Knight Foundation and Tranmere Rovers Disabled Supporters Association both played a big role in the introduction of the packs, helping to fund them. A second batch of packs has already been ordered by the club to keep up with the demand.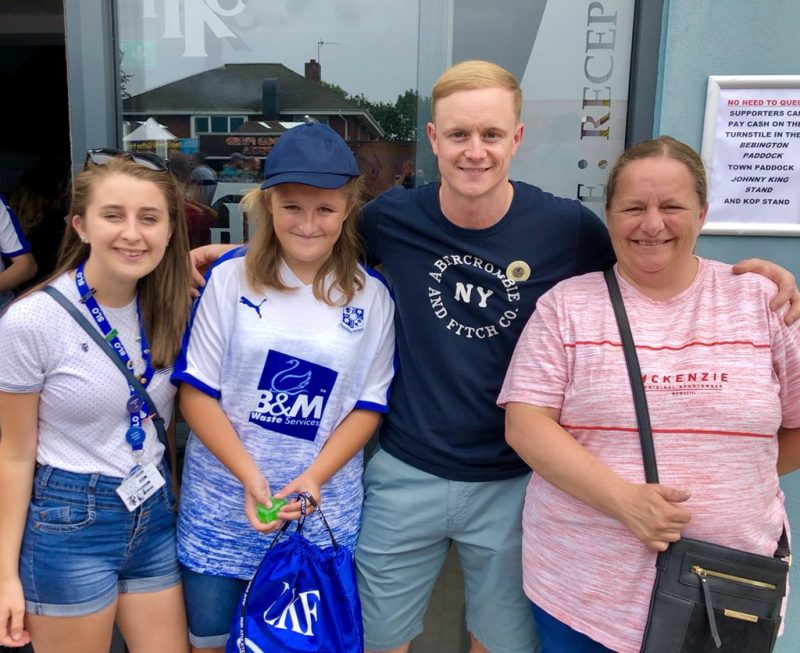 As well as the sensory packs, Tranmere have also opened up a 'Quiet Room'. This facility has been made available for those who might need to take a break from the match day atmosphere. After a quiet reflection to themselves, this gives the fans an opportunity to return to their seats and continue watching the game, or leave the ground. The club have told Level Playing Field that they hope to secure a sponsorship or funding to make the appropriate improvements to the quiet room throughout the season.
The above improvements will be implemented on match day's, whereas the addition of 'walkabouts' will be used on non-matchday's, to allow fans to familiarise themselves with their surroundings and learn what to expect come match day. Fans will be shown all of the accessible facilities around the stadium, including the quiet area and other suitable seated areas. Not only does the walkabouts assist the fans, but it also gives the club a better insight into what a match day is like for a disabled fan, and what else could be improved.
Tranmere Rovers SLO commented on the new changes:
"Every football fan dreams of sharing the rollercoaster ride of supporting their favourite team with their children. We're making that dream a reality for families who thought it would never be a possibility and creating a new generation of TRFC fans."
Owain Davies, Level Playing Field Chief Executive, said:
"It's great to see the club develop its provision for its disabled fans. Providing services and facilities for fans with a range of sensory disabilities is vital, more needs to be done for fans with so called 'invisible disabilities' and Tranmere are on their way in doing that.
The engagement and support of the DSA in the process is important and having the ability to work together to make matchdays more inclusive and enjoyable is a big win."