One of the features of the day was the opening of the new lift in the Iain Muir Lounge entrance.
Our very own Nicky Baker was the first to use the lift on the day.
Nicky said: "It is very exciting to be the first to use the lift and it means so much for access for disabled spectators.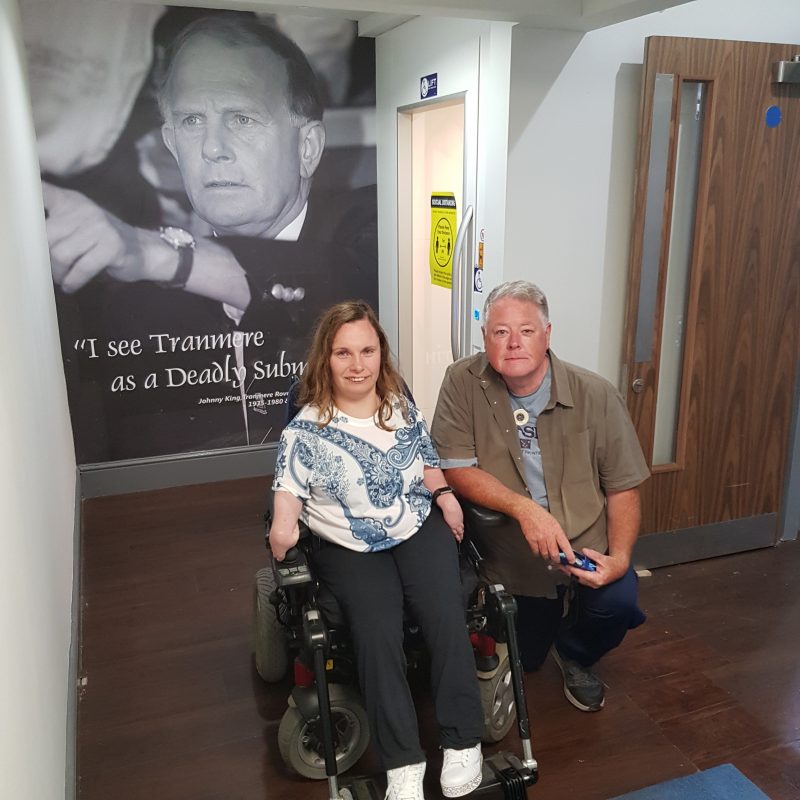 "It is always nice to see something achieved, which the club have been wanting for so long and then to finally achieve it.
"Level Playing Field is always encouraging clubs to improve access and inclusion at their clubs, and to see a club give disabled spectators access to a whole floor, where it has not been possible before has to be commended."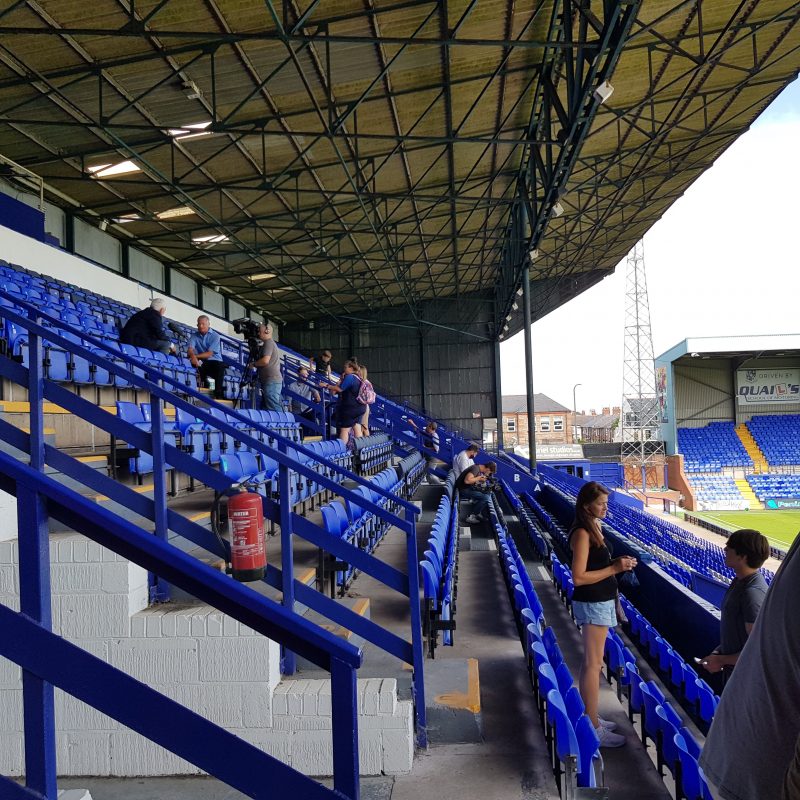 The lift means that for the first time, disabled spectators can access the hospitality lounges in the boardroom.
It also means there are some additional wheelchair user viewing areas in this stand, that are elevated and undercover.
It also gives access for ambulant disabled spectators who would otherwise struggle to access their seats.
Tranmere Rovers DSA worked alongside the club to help ensure this was possible and ensure that this could be achieved.
The DSA were rightly very proud and pleased with the achievement of installing a lift, especially where both the club and the DSA had been informed that it would not be possible to install a lift.