Like many sports fans, Steve Hermon doubted whether his son Eddie, who has autism, would enjoy going to the football because of the noise or having to sit still for almost two hours.
Watching live sport can be an overwhelming experience for people with autism, due the large crowds and lively atmosphere amongst other issues.
Eddie is six years old. He's autistic and has learning difficulties. Thanks to Wolves, he was able to watch his team play out a 0-0 draw with Chelsea in a safe, comfortable environment.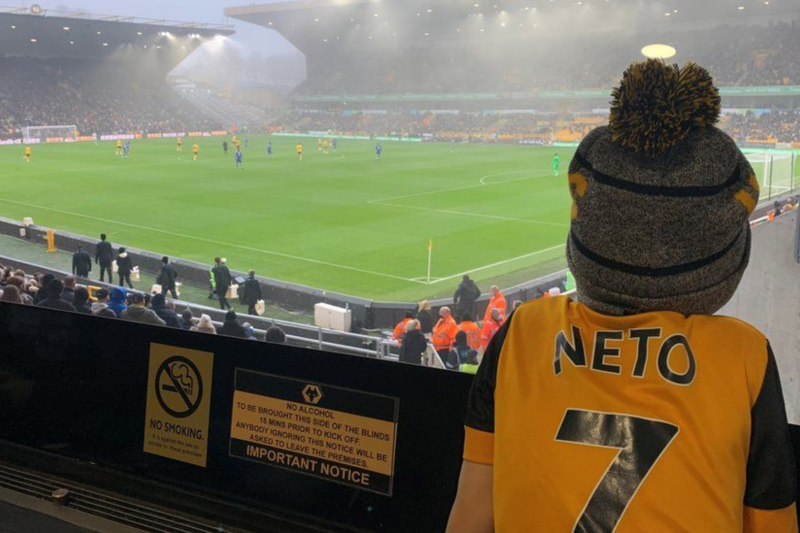 Club staff converted an executive box into a sensory room open to children and adults with hidden disabilities such as autism and anxiety, and included a bubble machine, toy floating fish, soft toys, games, bright lights, and a white board.
Speaking to BBC about the experience, Steve said it was a "dream come true".
""Eddie was able to play with the sensory equipment that was in the room and then go back to watching the match through the window of the box.
"I never thought I would be able to take my son to a football game in the same way that my dad had taken me, all those years before.
"Having this space took away all of those worries because while you could still hear and feel the atmosphere of the match. It was a quieter environment but, most importantly, it was a safe environment."
Wolves' Disability Access Officer Laura Wright, who works closely with Level Playing Field, said: "We want them to make memories.
"We want to include absolutely everybody, regardless of their limitation or disability, and we want people to come here and enjoy the game."
What are sensory rooms?
Sensory Rooms provide a quiet space that aims to minimise certain sensory stimulations including noise, congestion, smells, and visual overload, and provide opportunities for other sensory alternatives including lights, bubble tubes and textured touch elements.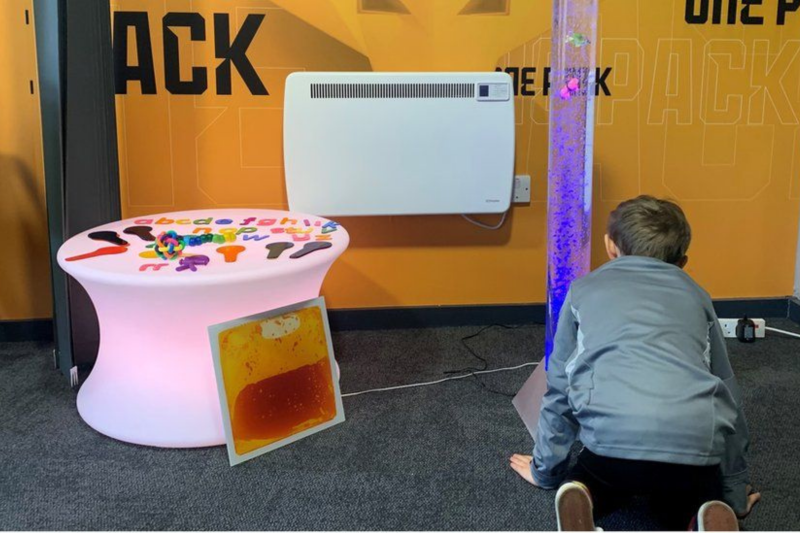 They can host fans and their families like Steve and his son, who might have difficulty with the overstimulating matchday experience on the terraces.
They provide a tranquil space, and a window facing the pitch so they can enjoy all the action in a more comfortable environment. More and more sports venues are installing sensory rooms and quiet rooms to enable some fans with autism and other neurodiverse conditions to attend games, The first sensory room at a football club was installed at Sunderland FC and this led to an ongoing campaign by the Shippey family.
If you have had similar experiences, have a good news story to tell, or something else relating to disability access, you can let us know by completing our Have Your Say form.