Back in October, before thumping Bulgaria 6-0, the England senior team were almost forced off the pitch after becoming victims of racism. Since then, there have been a shocking number of hate crimes and discrimination issues, a number that seem to be on the rise
A group of Wolves fans decided it was time to do their bit, make a statement and speak out against discrimination. After discussions with their club, they decided an idea to do this would be to produce a big, bold banner that read 'We Unite Together, As One Pack'. This banner will be displayed at all Wolves home matches.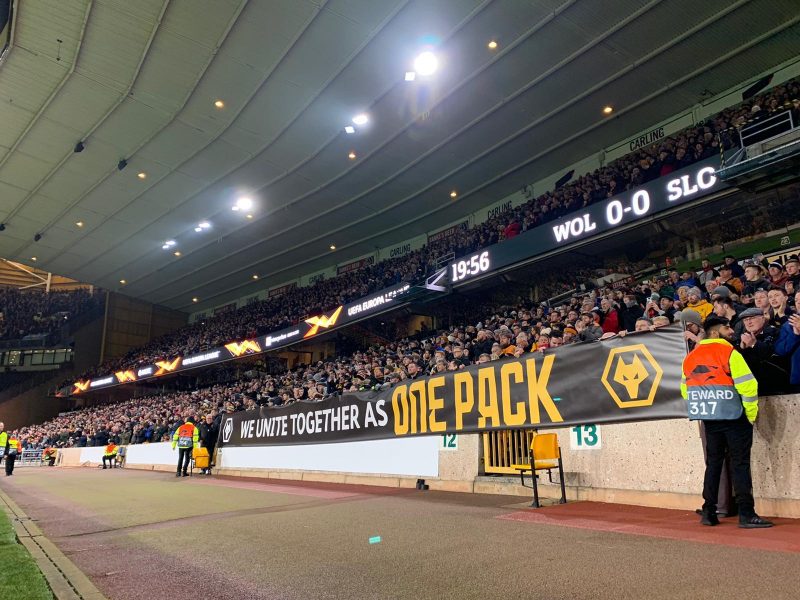 The group of fans that came up with the idea then set up funding page to cover the costs of the banner and ended up raising an impressive total of £650, but the club decided to reject the offer, pay for the banner themselves and donate the money to organisations that work to tackle discrimination, including Level Playing Field.
Owain Davies, Chief Executive Officer at Level Playing Field, said:
"We extend our heartfelt thanks to the supporters who raised this generous sum of money and donated to Level Playing Field. This will go towards our core mission of making live sport accessible and inclusive for disabled fans.
Perhaps more than the donation, we are grateful for the continued support by shining the light on discrimination and motivating fans (home and away) in driving and contributing to an inclusive, safe and fun environment.
There is much to do before we can say we have created a place where all fans can watch live sport without fear of being abused or discriminated against, however raising awareness demonstrated by the Wolves fans and what the club continues to do, will go some way in delivering this aim."
You can read more about it here.