World toilet day is celebrated each year on the 19th November and aims to combat the global sanitation crisis.
At Level Playing Field, as a sports charity focussed on improving good access and inclusion at sports stadia, we're going to take a different approach and take a look at some good practice examples of accessible toilets and changing places facilitates.
Accessible toilet on a bullet train in Japan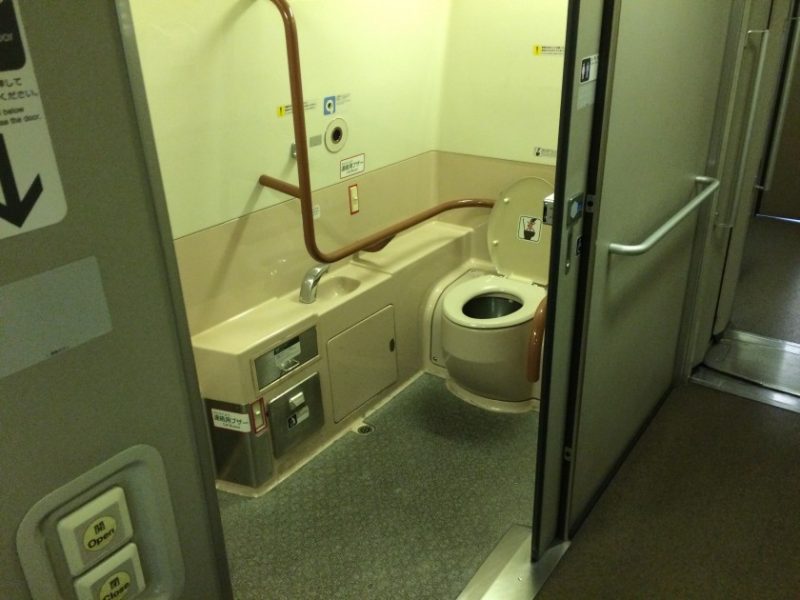 One of the most important things on a matchday for disabled spectators is to be able to get to the match. In Japan, there are trains that travel up to 200 miles an hour. There are accessible facilities on-board, which include an accessible toilet. Whilst it is not a fully accessible toilet, the provision includes a non-slip floor and handrails.
Accessible toilet at the National Art Centre in Japan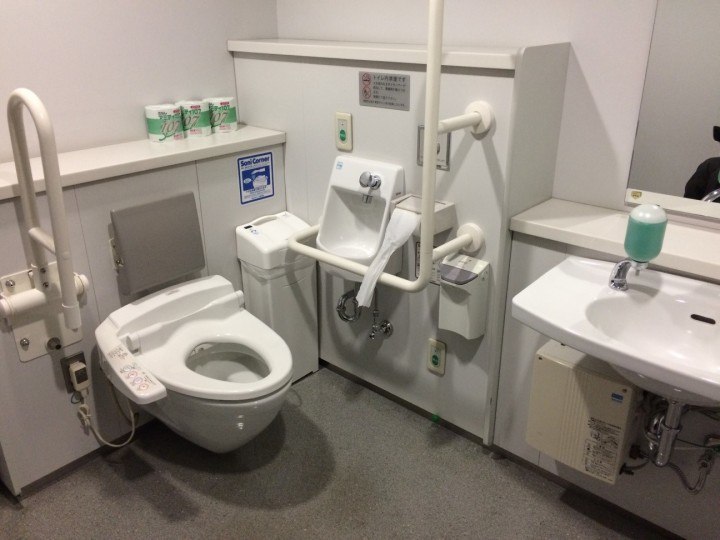 This is an accessible toilet, but like many toilets in Japan, it provides a built-in bidet system! With all the buttons, there are lots of different options to choose from to have the most suitable setting for all your needs.
Changing places at Munich airport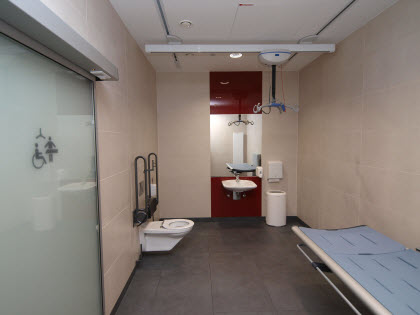 An international airport with a Changing Places facility. The facility features a full-sized changing bed and a hoist, which are essential for some people to use the toilet safely and with dignity.
Changing Places at Emerald Headingley stadium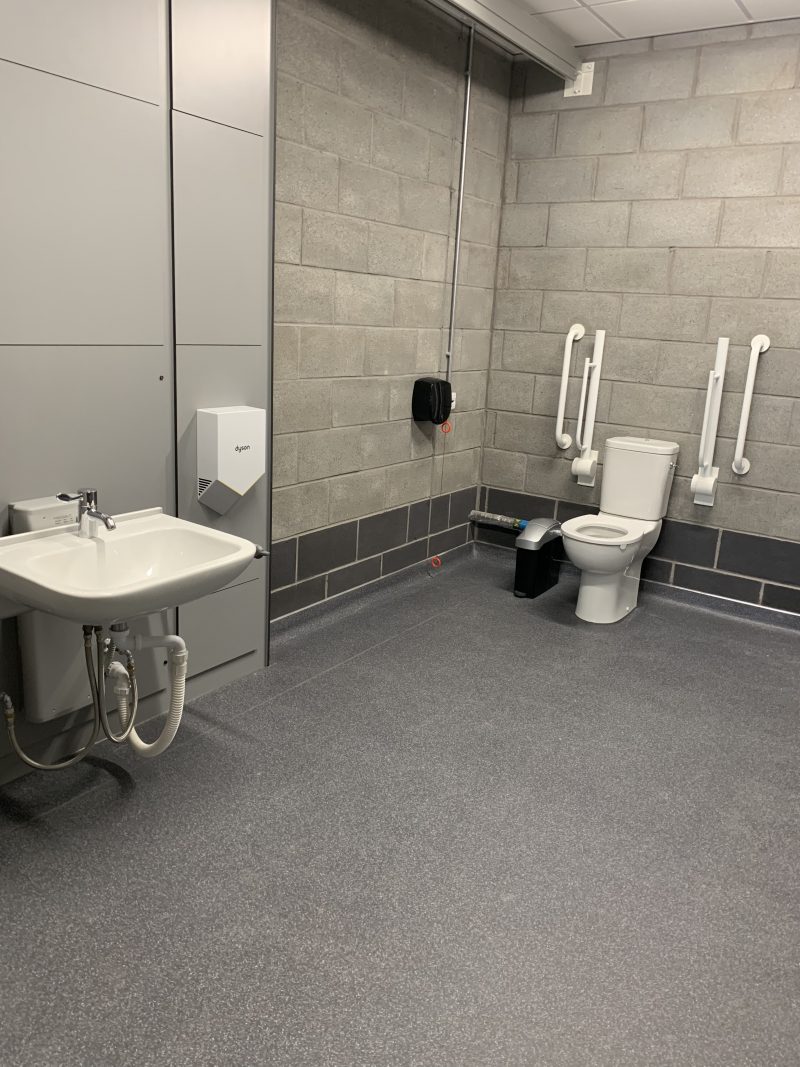 This photo of the Changing Places is available at Emerald Headingley for spectators and features a height-adjustable sink and an emergency pull cord.
Changing Places at Leicester Sports Arena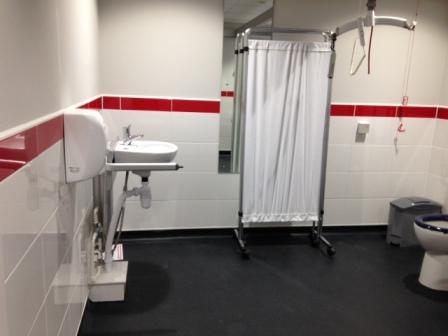 The Changing Places at Leicester Sports Arena features a full-length mirror, colour contrast between the walls and floors and a hoist which has full coverage of the room.
Changing Places at Tottenham Hotspur Stadium
Tottenham Hotspur have three Changing Places facilities, the most of any stadia in the UK. One is available for use on non-matchday. This photo features a rise and fall sink, so can be moved to any height for the user.