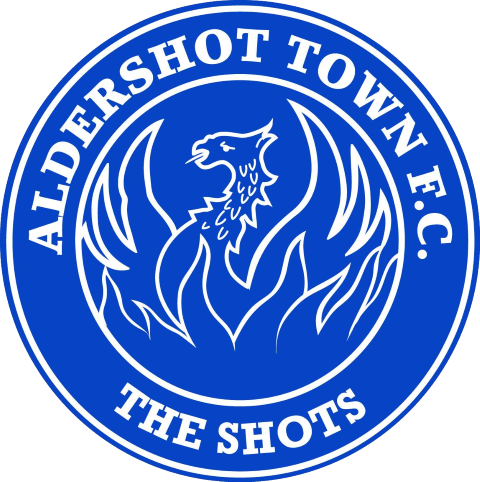 Aldershot Town
National League

EBB Stadium
Capacity: 7,100
EBB Stadium
High Street
Aldershot
GU11 1TW

Disabled supporters contact
Club or stadium contact
 for disabled fans
Accessibility information
Number of wheelchair user spaces
Wheelchair using supporters are strongly advised to phone the Aldershot Ticket Office to reserve their place as Aldershot Town have limited spaces, one Carer is admitted free of charge, all tickets can be collected from our ticket office located on the High Street.
Wheelchair users are not permitted within the terrace areas on grounds of health and safety.
For Away Wheelchair Supporters Entry to the stadium is via H5, the gate nearest the bridge on the High Street and Home Wheelchair Supporters Entry is via the main gate (Parsons Road).
Number of easy access and amenity seats
Ambulant Disabled Supporters are welcome to watch matches from any stand, this does not need to be pre-booked through the Ticket Office. Relevant I.D will be required at the turnstile, so please ensure that you carry this with you.
Accessible services + information
Food concession stands
Upon request the steward will assist with access to food and drinks throughout the duration of your visit.
Total number of parking spaces
Disabled Car Parking is available on a first come, first served basis in the Parsons Road public car park, there is no parking within the stadium.
Travel options
Nearest railway station: Aldershot Town
Distance from ground: 500 yards
This page was reviewed and updated by Level Playing Field staff and the club on 3 August 2022.
How we set targets
We use accepted industry standards to set the club targets. The reference documents include: Accessible Stadia Guide 2003 and Accessible Stadia Supplementary Guidance 2015; Building Regulations Approved Document M, Access to and Use of Buildings; BS 8300, Design of buildings and their approaches to meet the needs of disabled people; Guide to Safety at Sports Grounds (Green Guide); Access for All, UEFA and CAFE Good Practice Guide to Creating an Accessible Stadium and Matchday Experience
Have you got a question, complement or complaint?
Let us know about your matchday experience at Aldershot Town to help improve access and inclusion.
About this page
This information is provided by Aldershot Town. Level Playing Field (LPF) cannot be held responsible if the service and provision differs from what is stated here.
If you have any queries please contact us.
Updated August 2022
Have your say
To ensure dialogue is fair and without malice, all comments are evaluated by Level Playing Field before they are published on the site. This can cause a slight delay before comments appear.
Fields marked * are required
How we manage your data
Level Playing Field take great care in managing your data. To see what measures we put in place to keep your data safe and how we use it please click here.
Fan comments
Comments reflect the views of the fans themselves and do not necessarily reflect the views of LPF.