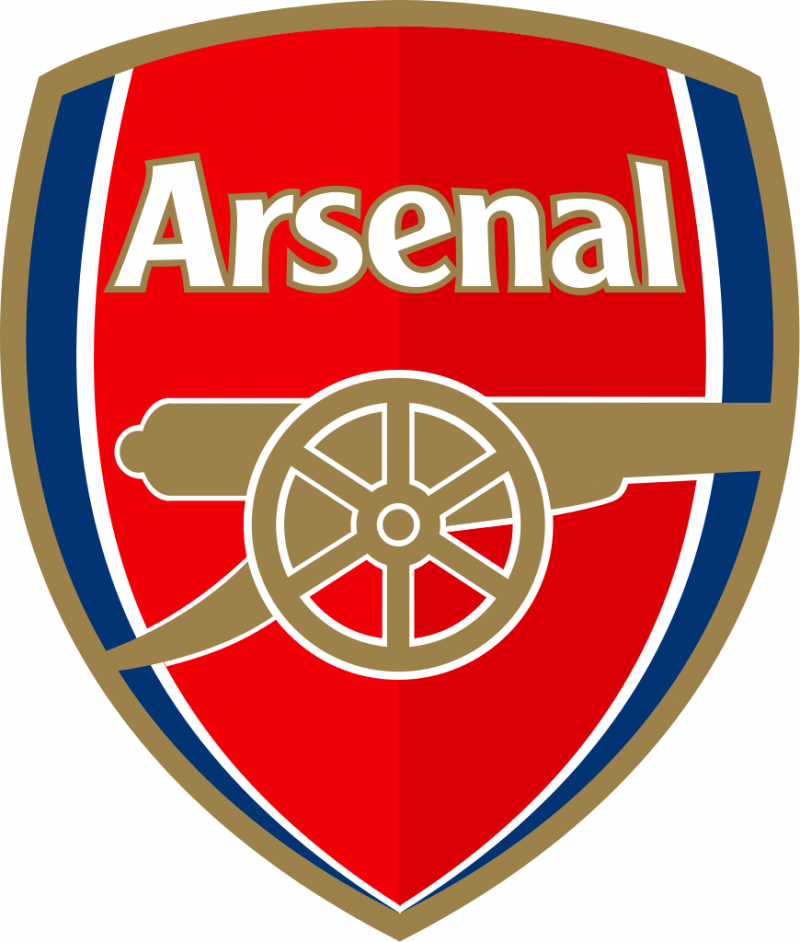 Arsenal
Premier League

Emirates Stadium
Capacity: 60,161
Hornsey Road
London
N7 7AJ

Disabled supporters contact
Club or stadium contact
 for disabled fans
Jon Dyster
Disability Access Manager
Disability Information line on 020 7619 5050 (open Mon-Fri 9.30-5.00)
General ticket office contact
Accessible ticket contact
Jacquie Pollard
Disability Liaison Officer
Disabled supporters association
Accessibility information
Number of wheelchair user spaces
There are three accessible viewing areas for wheelchair users on Club Level which are for home supporters only. There is level access via double doors from inside the Club Level bar and restaurant areas. The doors are manually operated and quite heavy (stewards are on hand to assist if required). The Personal Assistant's seating is located next to the wheelchair users. There are 8 accessible viewing areas for wheelchair users on the upper tier, all of which are for home supporters except for FA Cup games where the away club takes the increased allocation. The areas are all accessed by ramps and the Personal Assistant's seating is located next to the wheelchair users. Accessible viewing areas are located at the back of Lower Tier. There are 11 accessible viewing areas for home supporters who are wheelchair users and 2 areas for visiting wheelchair users. The areas are all accessed via ramps (stewards are on hand to assist, if required). Please note that in some areas the Personal Assistant will be sat behind the wheelchair user. In most areas the Personal Assistant is sat beside the wheelchair user.
Number of easy access and amenity seats
Seating for Easy Access and Ambulant Disabled supporters is generally located in the rows immediately in front of the Lower Tier and Upper Tier wheelchair accessible viewing areas as this means that supporters have level access from the concourse and one or two steps down to their seats. Also, on request, and subject to availability, partially sighted and ambulant disabled supporters can sometimes be allocated adjacent Personal Assistant seats on the Lower Tier wheelchair accessible viewing areas
Number of accessible toilets
There are 37 accessible toilets located inside the stadium. All are fitted with RADAR locks and all supervising stewards hold RADAR keys in case a supporter with an access requirement is not in possession of a key. All the accessible toilets are unisex and the toilet doors all open outwards. The wash hand basins all have lever type mixer taps. The accessible toilets are also fitted with appropriate height mirrors, hand dryers and coat hooks and pull cord emergency alarms. The Changing Places Toilet (CPT) is in Block 48 on Club Level. It is available to any supporter with access requirements in the stadium on a match day or a non-match day and it is fitted with a RADAR lock. On a match day, supporter with access requirements not on Club Level wanting to use the CPT facility should contact the Disability Liaison Team (DLT) via any steward and a member of the DLT will come and escort you. Visiting supporters requiring to use the Changing Places Toilet at Emirates Stadium please contact your club's Disability Liaison or Access Officer, prior to attending the stadium. Please note that slings are not provided by the club.
Audio commentary
The Disability Liaison Team provides an Audio Description Commentary Service at every home game at Emirates Stadium for Blind and partially sighted supporters (including visiting supporters). Season ticket holders keep their receivers and headsets on a seasonal loan, these are then returned at the end of the season so they can be serviced. Match ticket holders are handed the equipment before the game, and it is then collected afterwards. This service is complimentary.
Sensory room
Arsenal welcomes families to our Sensory Room. A specially designed space for children with sensory processing issues and/or increased anxiety to attend a match in a calm environment at Emirates Stadium. The Sensory Room is open for every game at Emirates Stadium. Each group size is limited to a maximum of 6 people. Please note may be unable to accommodate on a match day due to availability of space in the room. For further information on the Sensory Room contact either the Disability Liaison Team by email disability@arsenal.co.uk or Luke Howard Community Dept Disability Officer lhoward@arsenal.co.uk
Accessible services + information
Assistance dogs
For Assistance Dog users, the stadium provides a dog toilet area. The Assistance Dog toilet facility is located just outside the stadium on the podium opposite Turnstile Block E. Facility is fitted with a RADAR lock.  
Hearing loops
At the Match Day Box Office is located on Hornsey Road, there are audio frequency induction hearing loops fitted for hearing impaired supporters.
Club shop
The Armoury Store is located at the southern end of the stadium on Hornsey Road next to the Match Day Box Office.There is level access into the store via double glass . The All-Arsenal Store is located on Drayton Park next to the non-match day box office. There is level access into the store through double glass doors. Part of the store is at a lower level which can be reached via a short flight of stairs or a platform lift. The platform lift is kept locked for safety reasons; please ask a member of staff if you want to use it.
Braille and large print provision
The club provides Blind and Partially Sighted Supporters with an audio version of all home match day programmes in the form of a podcast which supporters can be downloaded a few days after each home game or you can subscribe via iTunes.
Accessible lounge
The Disabled Supporters Lounge is open for home and visiting supporters with access requirements, with their Personal Assistants, before every home game at Emirates Stadium, (excluding the Emirates Cup weekend and International Friendlies) The Lounge is equipped with a large screen TV and there is also free tea and coffee available. An accessible toilet facility is also available. The Disabled Supporters Lounge is located just inside the Museum Entrance which is outside the stadium in the Northern Triangle Building on podium level opposite turnstile Block E. For supporters with access requirements in the car park, the lounge can be reached through the door marked Disabled Supporters Lounge located at the rear of Orange Car Park 4 then via a lift to the museum entrance.
Food concession stands
There are food and beverage concession kiosks on the Lower and Upper Tiers. All have varied menus of hot and cold fast food as well as hot and cold drinks. All larger concessions have low level counters for wheelchair users. There are restaurant and bar areas on Club Level. All bar counters have a low-level position for wheelchair users and both the Emirates Lounge and the Champions Lounge areas, which are adjacent to two of the Club Level accessible viewing areas, have drinks tables which are designated for supporters with access requirements during the busy half-time period.
Total number of parking spaces
Over 100 Blue Badge Bays are available in the stadium car park. Half are allocated to season ticket holders and half on a match by match basis including 6 bays for away supporters. For further information email: bluebadgeparking@arsenal.co.uk
How we set targets
We use accepted industry standards to set the club targets. The reference documents include: Accessible Stadia Guide 2003 and Accessible Stadia Supplementary Guidance 2015; Building Regulations Approved Document M, Access to and Use of Buildings; BS 8300, Design of buildings and their approaches to meet the needs of disabled people; Guide to Safety at Sports Grounds (Green Guide); Access for All, UEFA and CAFE Good Practice Guide to Creating an Accessible Stadium and Matchday Experience
Have you got a question, complement or complaint?
Let us know about your matchday experience at Arsenal to help improve access and inclusion.
About this page
This information is provided by Arsenal. Level Playing Field (LPF) cannot be held responsible if the service and provision differs from what is stated here.
If you have any queries please contact us.
Updated May 2022
Have your say
To ensure dialogue is fair and without malice, all comments are evaluated by Level Playing Field before they are published on the site. This can cause a slight delay before comments appear.
Fields marked * are required
How we manage your data
Level Playing Field take great care in managing your data. To see what measures we put in place to keep your data safe and how we use it please click here.
Fan comments
Comments reflect the views of the fans themselves and do not necessarily reflect the views of LPF.