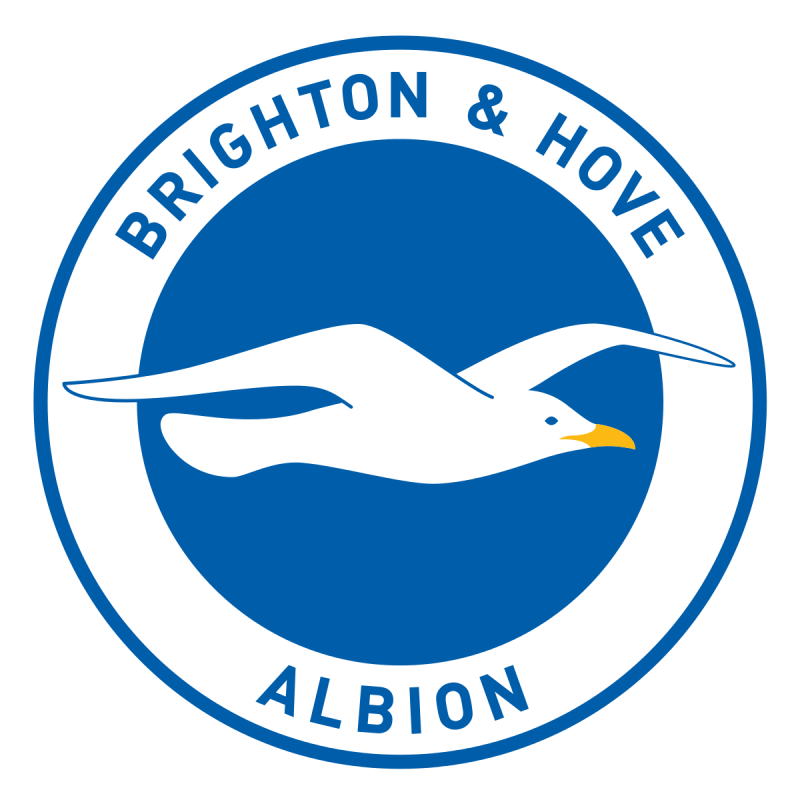 Brighton & Hove Albion
Premier League

Amex Stadium
Capacity: 30,750
American Express Community Stadium
Village Way
Brighton
BN1 9BL

Disabled supporters contact
Club or stadium contact
 for disabled fans
Millie Crowhurst
Disability Liaison Officer
Alternative email: supporter.services@bhafc.co.uk
General ticket office contact
Accessible ticket contact
Millie Crowhurst
Disability Liaison Officer
Alternative email: supporter.services@bhafc.co.uk
Disabled supporters association
Accessibility information
Number of wheelchair user spaces
There are 36 spaces in Hospitality, all elevated and accessible to both home and away supporters. All information on where they are is available on Disabled Go. Bookable via 0844 327 1901.
Number of easy access and amenity seats
There are in excess of 720 easy access seats which are located in all stands excluding the West Upper Tier.Bookable via 0844 327 1901.
Number of accessible toilets
There are a total of 37 accessible toilets in the stadium. 30 of these toilets are in public areas which includes Concourses, 1901 Club, Dicks Bar, Seven Stars Sports Bar and Player's Lounge. Depending on the size of the away allocation, the away team may only have 2 accessible toilets but please consult the Disabled Go guide for more information. There are 52 ambulant accessible cubicles throughout the stadium. Most of which operate on a RADAR key, all specificied on Disabled Go access guide.
Audio commentary
Audio descriptive commentary is available via the headsets available from the ticket office and covers all areas of the stadium, commentaries are also provided by trained inhouse commentators. Headsets must be signed out from ticket office with the signing of a contract. No deposit.
Sensory room
The 'Inclusion Room' is in the East Stand, pitch facing and is currently in a trial period with a booking process being confirmed later on in the 2018/19 season.
Accessible services + information
Assistance dogs
Facilities for assistance dogs are available. The concourses do have rest areas included. For further information please call 0344 324 6282
Hearing loops
The club does have hearing loops and they are located in the ticket office, reception areas, club megastore and stadium bowl; you will need to sign out the neck loop and belt pack from the ticket office. No deposit.
Club hospitality
There are an additional 36 spaces for wheelchair users in the hospitality areas.
Braille and large print provision
Large print menus in concourses, other documents available on request. Accessible programmes are being looked into in line with the club survey for supporters with disabilities.
Accessible lounge
All lounges are accessible.
Food concession stands
Lower counters and hearing loops are installed at food concession stands.
Total number of parking spaces
There are a total of 107 accessible parking bays on site, the majority of which are booked on a seasonal basis. However match day parking sales are available in the clubs Bridge Car Park, which is situated 850 metres away from the ground. Accessible parking is available at 50% discount, but this must be pre-booked via the club's supporter services team on 0344 324 6282, and a copy of a Blue badge must be provided prior to booking. As on 2018/19 parking passes can be purchased via the away club when away supporters purchase their tickets. This saves travelling supporters missing out if their club's tickets go on sale after Brighton & Hove Albion. Accessible parking can be booked up until 5 hours prior to kick-off as long as a Blue badge has been provided, having said this we are usually sold out a week before the match. Drop off facilities are available, but early arrival is necessary, more information on the access guide.
Travel options
All 'park and ride' and rail services within the designated travel zone, as per the travel guide, are subsidised into the league Matchday ticket price. Along with this, all public transport links to and from the stadium are fully accessible to wheelchair users.
How we set targets
We use accepted industry standards to set the club targets. The reference documents include: Accessible Stadia Guide 2003 and Accessible Stadia Supplementary Guidance 2015; Building Regulations Approved Document M, Access to and Use of Buildings; BS 8300, Design of buildings and their approaches to meet the needs of disabled people; Guide to Safety at Sports Grounds (Green Guide); Access for All, UEFA and CAFE Good Practice Guide to Creating an Accessible Stadium and Matchday Experience
Have you got a question, complement or complaint?
Let us know about your matchday experience at Brighton & Hove Albion to help improve access and inclusion.
About this page
This information is provided by Brighton & Hove Albion. Level Playing Field (LPF) cannot be held responsible if the service and provision differs from what is stated here.
If you have any queries please contact us.
Updated January 2020
Have your say
To ensure dialogue is fair and without malice, all comments are evaluated by Level Playing Field before they are published on the site. This can cause a slight delay before comments appear.
Fields marked * are required
How we manage your data
Level Playing Field take great care in managing your data. To see what measures we put in place to keep your data safe and how we use it please click here.
Fan comments
Comments reflect the views of the fans themselves and do not necessarily reflect the views of LPF.