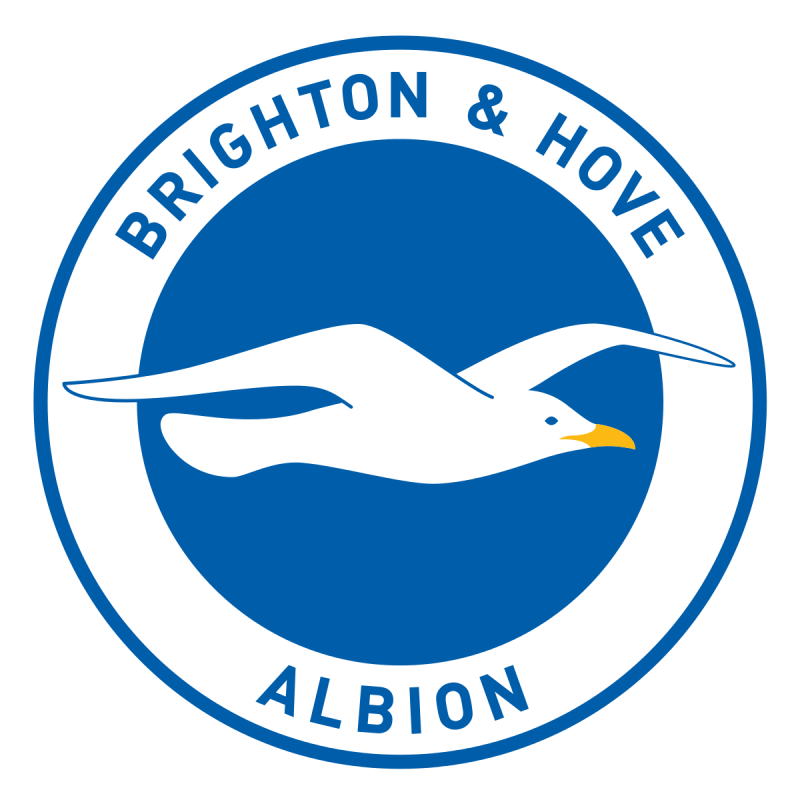 Brighton & Hove Albion
Premier League

Amex Stadium
Capacity: 30,666
American Express Community Stadium
Village Way
Falmer
Brighton
BN1 9BL

Disabled supporters contact
Club or stadium contact
 for disabled fans
Millie Crowhurst
Supporter Services / Disability Liaison Officer
General ticket office contact
Accessible ticket contact
Millie Crowhurst
Supporter Services / Disability Liaison Officer
Accessibility information
Number of wheelchair user spaces
Minimum of 17 wheelchair user spaces for away fans – depending on allocation. Total includes both pitchside and raised platforms. WC spaces are in the North, East Lower, East Upper, South Stand (Home and Away) S2A, West Lower and the West Middle Tier. Hospitality boxes have one WC space each. 01273 668855 – option 1 (Supporter Services/General Admission Ticketing) 01273 668855 – option 2 (1901 Club / Hospitality)
Number of easy access and amenity seats
There are areas across the stadium with easy access seats and seats for ambulant disabled supporters. Supporters should contact Supporter Services if they require to sit in an ambulant seat – The club must make an amendment on the ticketing account to ensure supporters can purchase ambulant seating online. 01273 668855 – option 1 (Supporter Services/General Admission Ticketing) supporter.services@brightonandhovealbion.com
Number of accessible toilets
1 Changing Places Facility in the East Stand which is available 24/7 365 days a year. If you require use of the changing places facility on a non-matchday please contact the Security Office 01273 675372 - or on a matchday, please locate a club steward. Accessible toilets require radar key access – a steward will be nearby to open these if locked. These toilets are located within the concourses, hospitality lounges and Dicks Bar.
Audio commentary
Audio descriptive commentary is available to supporters via the use of a receiver. Headphones are available if required. Equipment can be signed out form the ticket office window. Equipment must be returned in the same condition as it was when signed out. We will hold a pending transaction deposit of £1 and cancel this once the receiver has been handed back. There is a 7-day timeframe to return this. AC Commentators are in-house. Deaf or Hard of Hearing Supporters: The seating area within the stadium is fully covered by a radio-based assistive hearing system. The system is designed for supporters who have the Telecoil hearing aids, with the "T" setting. The system allows supporters of varying hearing impairments to listen to both safety and matchday entertainment announcements. Supporters wishing to use this service must visit the ticket office window 1 on a matchday to sign out the neck loop and receiver.
Sensory room
Since gaining promotion to the Premier League, the club has been concentrating its efforts on further developing the stadium's accessibility. One aspect of these developments has been our recently launched 'Inclusion Room.' The club encourage supporters to get in touch if they feel that the inclusion room may help with introducing football to a person's life. This fantastic facility has already seen great success, and we would like to continue this. To get a flavour for what the room looks like itself, please follow the link given below to our familiarisation video. Familiarisation Video: https://youtu.be/A31oPzVk60k You can also view a video here regarding fan inclusion at the AMEX: https://www.skysports.com/football/news/11661/11815558/premier-league-brighton-leading-way-for-fan-inclusion Please note that the inclusion room has a maximum capacity of six (including personal assistants) and the room is in E2A, which is on an accessible platform. – We will require one of the following to offer the carer ticket free of charge. • Personal Independence Payment (PIP) or Disability Living Allowance (DLA) - Middle to High Rate • Attendance Allowance (AA) • Severe Disablement Allowance (SDA) • War Disabled Pension • Certificate of Visual Impairment (CVI 2003)
Accessible services + information
Assistance dogs
Assistance dogs are welcome, please inform Millie Crowhurst via email prior to visiting. There is a dog spending area behind the East Stand on the grass bank.
Hearing loops
Available from the ticket office window 1 – accessible window. For further information on Hearing Loops, please contact the Supporter Services team on: 01273 668855 – option 1 or supporter.services@brightonandhovealbion.com
Club shop
The club have an accessible till counter available and staff will direct supporters to the drop counter. Staff will be happy to help with any other items supporters are looking for. The club shop also has a hearing loop available on till 11. Please seek assistance from club shop staff. For further information about Club Shop, please contact the Retail/Mail Order team on: 01273 668855 – option 3 or mail.order@brightonandhovealbion.com
Club hospitality
All hospitality lounges are accessible. The club have lowered counters at the bars for WC users. 36 WC spaces available in the hospitality areas. For further information on 1901 Club / Hospitality, please contact the Commercial Team on: 01273 668855 – option 2 or 1901@brightonandhovealbion.com
Braille and large print provision
Large print menus are available at the kiosks on the concourses. The club have also invested in large LED screens above the kiosks to display menus and offers.
Accessible lounge
All club 1901 lounges are accessible. For further information on 1901 Club / Hospitality, please contact the Commercial Team on: 01273 668855 – option 2 or 1901@brightonandhovealbion.com
Food concession stands
Lowered counters and hearing loops are installed at all concourse kiosks.
Total number of parking spaces
Home: 4 match by match Away: 4-6 dependant on allocation The club offer disabled parking at a discounted rate upon receipt of a Blue Badge – the Club sell-out match by match parking extremely quickly, however, will always offer the discounted rate to supporters who are eligible even if accessible bays are no longer available. If the club sell out of accessible bays, Club staff will always recommend the supporter arrives slightly earlier to speak with a steward who can direct the supporter to an end of a row to allow slightly more room. For further information on disabled parking, please contact the Supporter Services team on: 01273 668855 – option 1 or supporter.services@brightonandhovealbion.com
Travel options
All 'park and ride' and rail services within the designated travel zone, as per the travel guide, are subsidised into the league Matchday ticket price. Along with this, all public transport links to and from the stadium are fully accessible to wheelchair users.
How we set targets
We use accepted industry standards to set the club targets. The reference documents include: Accessible Stadia Guide 2003 and Accessible Stadia Supplementary Guidance 2015; Building Regulations Approved Document M, Access to and Use of Buildings; BS 8300, Design of buildings and their approaches to meet the needs of disabled people; Guide to Safety at Sports Grounds (Green Guide); Access for All, UEFA and CAFE Good Practice Guide to Creating an Accessible Stadium and Matchday Experience
Have you got a question, complement or complaint?
Let us know about your matchday experience at Brighton & Hove Albion to help improve access and inclusion.
Book your tickets
The club have a hidden disability scheme for supporters who are required to bring in prohibited items to the stadium because of medical needs.
For further information on the hidden disability wristband scheme, please contact the Supporter Services team on:
01273 668855 – option 1 or supporter.services@brightonandhovealbion.com
About this page
This information is provided by Brighton & Hove Albion. Level Playing Field (LPF) cannot be held responsible if the service and provision differs from what is stated here.
If you have any queries please contact us.
Updated April 2022
Have your say
To ensure dialogue is fair and without malice, all comments are evaluated by Level Playing Field before they are published on the site. This can cause a slight delay before comments appear.
Fields marked * are required
How we manage your data
Level Playing Field take great care in managing your data. To see what measures we put in place to keep your data safe and how we use it please click here.
Fan comments
Comments reflect the views of the fans themselves and do not necessarily reflect the views of LPF.