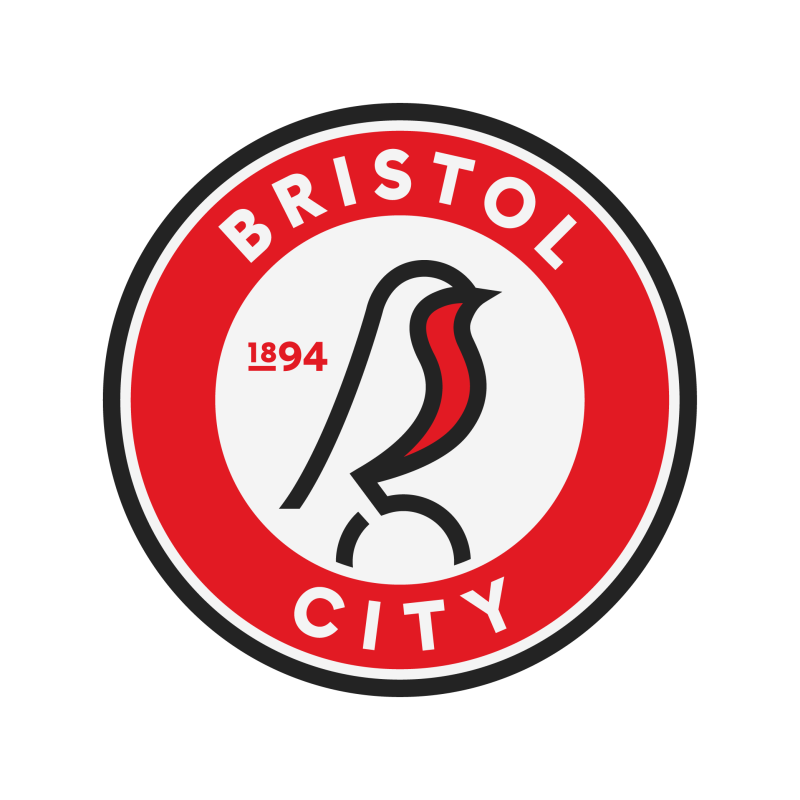 Bristol City
Championship

Ashton Gate Stadium
Capacity: 26,000
Ashton Gate Stadium
Ashton Road
Bristol
BS3 2EJ

Disabled supporters contact
Club or stadium contact
 for disabled fans
Gareth Torpy
Disability Liaison Officer
Accessible ticket contact
Gareth Torpy
Disability Liaison Officer
For information on purchasing a ticket please visit tickets.bristol-sport.co.uk
http://tickets.bristol-sport.co.uk/
Tickets for disabled supporters can be purchased by contacting 0117 963 0600 - or email supporterservices@bristol-sport.co.uk
The club recognise that disabled people have families who may wish to attend matches as a family unit. The club will try and accommodate such requests although this may not always be possible.
Please contact the ticket office for assistance in obtaining tickets as close as possible to the designated areas.
Accessibility information
Number of wheelchair user spaces
The club has the following accessible positions for supporters who are wheelchair users and, if required, a personal assistant:
The number of wheelchair user spaces is 159 (139 home, 20 away).
Number of easy access and amenity seats
Ambulant Supporters are seated near to entrances/exits on request.
For home fans, the Dolman Stand can be accessed from the pitch using the wheelchair viewing platforms vomitory's and again this is at row one.
Away fans are housed in the Atyeo Stand, the vomitory's come out in row one.
Number of accessible toilets
The club have provided accessible toilets adjacent to those areas occupied by wheelchair users. Each of the toilets is alarmed.
Accessible toilets are located in the concourse under the Dolman, South and Lansdown Stands, in the Lansdown Stand Upper Tier concourse, in the Dolman & Heineken Lounges, the Press Area, the Lansdown Restaurant and Hospitality Box Level.
There are two accessible toilets located in the Atyeo Stand for away supporters.
If you experience any problems with the use of the accessible toilets please contact the nearest steward on the day or the club safety officer after the match.
Audio commentary
Match commentary is provided via Robins TV, audio commentary is available on the Bristol City App.
Sensory room
Not at present but we are looking to trial space in February 2022.
Accessible services + information
Assistance dogs
Guide Dogs are allowed into the stadium but the club insist that supporters with guide dogs contact Supporter Services before the match so that we can discuss with them access to the ground, facilities inside the ground and the welfare of the guide dog before, during and after the match.
Hearing loops
The ticket office does not have a hearing loop.
Club shop
The club shop is accessible for all fans and has a low level serving counter.
Club hospitality
Hospitality packages are available, the disabled supporter would pay the full price for the package and the carer/PA would just pay for the hospitality element of the package.
Braille and large print provision
None provided.
Accessible lounge
Our Sports Bar is accesible and is open to all supporters although we would advise booking in advance.
Food concession stands
Matchday catering for wheelchair / ambulant disabled people is provided in the kiosks located near to the wheelchair areas.
Our concessions have low-level counters to assist disabled supporters, except for the Atyeo Stand kiosks.
Stewards have however, been instructed to assist wheelchair / ambulant supporters with the purchase of refreshments, if requested.
Total number of parking spaces
The club has no additional parking bays outside of seasonal bays.
The club provides two accessible parking bays for away disabled supporters.
There is a drop off/set down point at the main entrance to the stadium nearest to KFC (off Winterstoke Road) for disabled/elderly or infirm supporters.
Wheelchairs are also available on request. Please notify Supporter Services when you book your tickets if you would like some help.
Travel options
The club has created a drop-off point in front of the South Stand by the Sports Bar & Grill, where disabled or elderly supporters will find seating provided for their convenience whilst their driver parks their vehicle away from the stadium. To avoid congestion this facility can only be used up until 45 minutes before kick-off. There is a shuttle bus.
This page was reviewed and updated by Level Playing Field staff and the club on 29 June 2022.
How we set targets
We use accepted industry standards to set the club targets. The reference documents include: Accessible Stadia Guide 2003 and Accessible Stadia Supplementary Guidance 2015; Building Regulations Approved Document M, Access to and Use of Buildings; BS 8300, Design of buildings and their approaches to meet the needs of disabled people; Guide to Safety at Sports Grounds (Green Guide); Access for All, UEFA and CAFE Good Practice Guide to Creating an Accessible Stadium and Matchday Experience
Have you got a question, complement or complaint?
Let us know about your matchday experience at Bristol City to help improve access and inclusion.
About this page
This information is provided by Bristol City. Level Playing Field (LPF) cannot be held responsible if the service and provision differs from what is stated here.
If you have any queries please contact us.
Updated June 2022
Have your say
To ensure dialogue is fair and without malice, all comments are evaluated by Level Playing Field before they are published on the site. This can cause a slight delay before comments appear.
Fields marked * are required
How we manage your data
Level Playing Field take great care in managing your data. To see what measures we put in place to keep your data safe and how we use it please click here.
Fan comments
Comments reflect the views of the fans themselves and do not necessarily reflect the views of LPF.