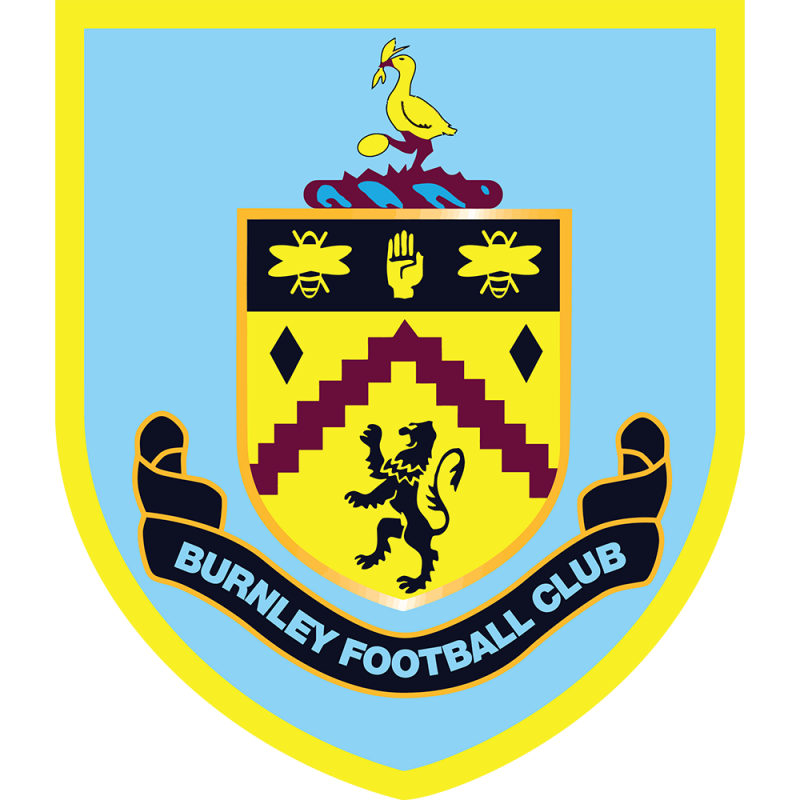 Burnley
Premier League

Turf Moor
Capacity: 21,944
Turf Moor
Harry Potts Way
Burnley
Lancashire
BB10 4BX

Disabled supporters contact
Club or stadium contact
 for disabled fans
Doug Metcalfe
Disability Access Officer
Alternative Contact:
Lewis Rimmer Disability Liaison Officer l.rimmer@burnleyfc.com
General ticket office contact
Disabled supporters association
Accessibility information
Number of wheelchair user spaces
Turf Moor currently has a total of 153 wheelchair bays and personal assistant seats. In addition, there are a number of seats available for friends and family of wheelchair users within the North East Stand. This consists of over 80 wheelchair bays in the North East stand including some pitch side locations, 45 in the South East stand and 12 in the Barnfield Construction stand for visiting supporters, There are three accessible entrances at Turf Moor, one situated at the visiting supporters entrance (B1), at the South East Stand (B4) and finally at the North East Stand (E1).
Number of easy access and amenity seats
Ambulant disabled supporters can sit anywhere in the ground providing they are able to access the area subject to safety requirements. In addition to the 153 number of seats highlighted throughout the stadium as easy access seating. There are also 28 ambulant supporter seats on Level 1 of the NE accessible stand, these are accessed by three small steps and are fixed seats.
Number of accessible toilets
Accessible toilets are situated at the following locations: The accessible entrance for visiting supporters (B1) The accessible entrance to the North East Stand The accessible entrance for the South East Stand The Utilita Jimmy McIlroy Stand hospitality The Bob Lord Stand hospitality The North Stand hospitality Additionally, on the ground floor level of the North East accessible stand there is a fully equipped changing facility.
Audio commentary
Complimentary headsets are provided to disabled supporters at Turf Moor upon request, please contact access team to before attending the match to request these. (info@burnleyfc.com) These headsets pick up the commentary from Clarest Plus to enable supporters to listen in stadium.
Sensory room
Burnley plan to launch the Sensory Room in the 2022/23 season for supporters who have learning difficulties, developmental disabilities, or sensory impairments to help them access football by utilising a safe environment.
Accessible services + information
Assistance dogs
Any supporter wishing to attend Turf Moor with an assistance animal must contact the club on 01282 446800 or email info@burnleyfc.com so that the appropriate match tickets (subject to availability) are allocated and adequate arrangements have been made.
Hearing loops
Over the next 12 months Hearing loops will be available and advertised at the ticket office, Clarets Store and in dedicated kiosks throughout the stadium. All customer service staff at Turf Moor will receive basic sign language training (the ticket office, supporter services, retail, and reception).
Club shop
The Club Store (Clarets Store at Turf Moor) can get extremely busy on a Match Day. If you require a quieter period on a Match Day we would recommend at least 2 hours before kick-off. Non-match days are considerably quieter. The access into the Clarets Store is Level with level access to the counter from the entrance. There is sufficient space to write or sign documents on the counter which has a lowered section.
Club hospitality
Disabled supporters are able to enjoy hospitality at Turf Moor. To find out more about which hospitality package will suit your needs most, please contact hospitality@burnleyfc.com or call 01282 446800 (option 4).
Braille and large print provision
Over next 12 months an accessible version of the programme will be made available for each first team home fixture, along with an accessible version of our annual impact report for the Club and Community.
Food concession stands
Disabled supporters are able to order food and drink from representative kiosk staff if they are situated in the main stadium. Please advise disability liaison officer prior to your visit if you require to use this service - slo@burnleyfc.com. On arrival please make yourself known to the kiosk staff or your closest steward and they will be able to take orders before the game and at half time. Food and drink will be delivered to the seat approx. 15 minutes after the order has been placed or at the start of half-time if ordered beforehand. Cash is paid on delivery. In the accessible stands a food and beverage kiosk in the following locations: North East accessible stand - level 2. South East accessible stand - level 1 upper. Contactless payment is available at both kiosks and in line with the Ground Regulations, there will be no alcohol served in these locations.
Total number of parking spaces
Parking facilities for disabled supporters are available at Turf Moor for both visiting and home supporters. There is a high demand for parking spaces at the ground, and therefore spaces are only allocated to those who book prior to the game. Please note that there is charge for car parking spaces and they are subject to availability. To book call 01282 446800 (option 0) or email info@burnleyfc.com
Travel options
There is a club car park with 7 accessible parking spaces for home supporters available. Reserved with traffic liaison person. Drop off facilities are not available.
The nearest station is Burnley Manchester Road, which is approximately a 15-minute walk from Turf Moor. From the station, exit and continue down Centenary Way. When you reach the roundabout at the end of the road, turn right onto Yorkshire Street, which becomes Harry Potts Way. The ground is on your left-hand side.
Burnley Central train station is approximately a 20-minute walk. From the station follow signs for the town centre and then head left towards the 'Gala' Bingo Hall. From here, walk down Yorkshire Street, which becomes Harry Potts way. The ground is on your left-hand side.
The Bus Station is situated relatively close to the ground, approximately a 5-minute walk just off Centenary Way. Leave the station and head towards the Gala Bingo Hall opposite. Use the subway and then head under the aquaduct onto Yorkshire Street and follow the instructions from above.
How we set targets
We use accepted industry standards to set the club targets. The reference documents include: Accessible Stadia Guide 2003 and Accessible Stadia Supplementary Guidance 2015; Building Regulations Approved Document M, Access to and Use of Buildings; BS 8300, Design of buildings and their approaches to meet the needs of disabled people; Guide to Safety at Sports Grounds (Green Guide); Access for All, UEFA and CAFE Good Practice Guide to Creating an Accessible Stadium and Matchday Experience
Have you got a question, complement or complaint?
Let us know about your matchday experience at Burnley to help improve access and inclusion.
About this page
This information is provided by Burnley. Level Playing Field (LPF) cannot be held responsible if the service and provision differs from what is stated here.
If you have any queries please contact us.
Updated May 2022
Have your say
To ensure dialogue is fair and without malice, all comments are evaluated by Level Playing Field before they are published on the site. This can cause a slight delay before comments appear.
Fields marked * are required
How we manage your data
Level Playing Field take great care in managing your data. To see what measures we put in place to keep your data safe and how we use it please click here.
Fan comments
Comments reflect the views of the fans themselves and do not necessarily reflect the views of LPF.