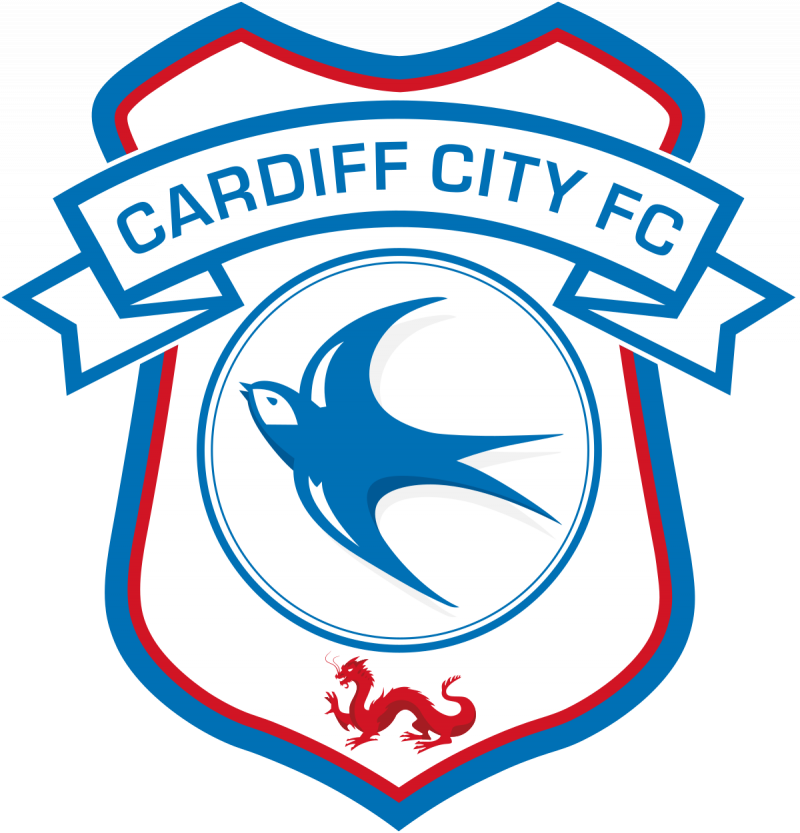 Cardiff City
Championship

Cardiff City Stadium
Capacity: 33,280
Ffordd Fred Keenor
Leckwith Road
Cardiff
CF11 8AZ


Disabled supporters contact
Club or stadium contact
 for disabled fans
Ben Jones
Fan Engagement & Disability Access Officer
General ticket office contact
Accessible ticket contact
Disabled supporters association
Accessibility information
Number of wheelchair user spaces
Wheelchair users are accommodated in a number of areas around Cardiff City Stadium, all allow the personal assistant to sit alongside them.
All areas in which wheelchair users are located offer good lines of sight.
Cardiff City Stadium has seven accessible entrances, these are, main reception, corporate entrance two, gates five, seven, ten, and corporate entrance 16 for home supporters and gate twelve for visiting supporters.
There are lifts at the entrances where supporters are located on the upper levels.
Number of easy access and amenity seats
General match seating is available for ambulant disabled supporters in accessible areas of the Stadium.
Ambulant supporters are able to sit anywhere within the stadium to enjoy the game from any seat they choose.
In all areas of the stadium, for both wheelchair users and ambulant disabled supporters, the personal assistant seat is next to the disabled supporter.
There are eight accessible entrances at Cardiff City Stadium. These are reception at the Grandstand and Ninian Stand, corporate entrances two and sixteen, gates five, seven, ten and 12.
At every gate entrance there will be a customer support steward. Your season ticket or match ticket will be scanned by the steward at the ticket kiosk or with a PDA machine.
For supporters located on upper levels a lift is available at your entrance. The lift can only be accessed once you have entered the stadium.
We have allocated amenity seating which are seats identified for ambulant disabled supporters that may benefit from an aisle, fewer steps to negotiate and so on.
Cardiff City have a number of easy access seats for supporters to use with no or minimal stepped access. These are close to accessible amenities and entrances.
To discuss specific requirements please contact Adam Gilliatt or the ticket office.
Number of accessible toilets
Cardiff City Stadium has accessible toilets located all around the stadium.
All accessible toilets operate using a 'radar' key system. We would advise you to bring your 'radar' access key with you when visiting us. Should you not have your key with you on an event day please see your nearest steward who will be able to arrange access.
In addition to the Changing Places facility there are 24 accessible toilets at Cardiff City Stadium.
In the Grandstand there is a toilet on the Level 2 concourse at blocks 201 and 207.
In the Canton Stand there are three toilets at block 103 and two at block 109.
In the Ninian Stand there are three toilets at block 111. One in the Ninian Lounge and one on Level 5.
In the Away Quadrant there are two toilets at block 119 and another at block 121.
In the Grange Stand there are three at block 129.
In hospitality areas in the Grandstand there is one inside reception, one on Level 2, two on Level 3 and two on Level 4.
All toilets are fitted with RADAR locks. Supporters are recommended to bring their own keys but can contact a nearby steward if they do not have one.
Every concourse toilet facility has one cubicle that is suitable for ambulant supporters.
All accessible toilets are fitted with emergency pull cords which are monitored by our stewards.
All accessible toilets located in concourses are easily visible with yellow doors.
Audio commentary
Cardiff City Stadium currently does not offer a match audio described commentary service on a match day. This is due to demand in recent seasons.
For any supporters who wish to listen to match commentary we recommend supporters listen in to Cardiff City TV for premium Club Commentary.
BBC Radio Wales also broadcast a live match commentary for each fixture. The frequency for BBC Radio Wales is 103.9 FM.
Sensory room
Cardiff City are in the process of installing a sensory room at Cardiff City Stadium. This will be available to supporters of all ages with sensory differences or who may find the stadium environment challenging. Places in the Sensory Room will be available for all first team fixtures once completed. The Sensory Room will be used by Cardiff City Foundation while delivering their programmes all year round. For further information please contact Adam Gilliatt (details above).
Accessible services + information
Assistance dogs
Supporters wishing to attend an event at Cardiff City Stadium with an assistance dog must contact the Disability Access Officer so we can ensure that the appropriate tickets and arrangements have been made before visiting.
Hearing loops
Cardiff City Stadium has induction loop equipment in the Stadium Ticket Office, Stadium Superstore and Stadium Reception.
On match days at Cardiff City Stadium, information is displayed on the stadium screens and announced via the Public-Address System.
Club shop
The Superstore is located on the ground floor of the Grandstand. Open 6 days a week this is the best place to buy your Cardiff City official merchandise. On match days additional merchandise booths are open. The store can be extremely busy on match days however we recommend visiting the club shop around two hours before kick-off, if you require a quieter shopping experience. The store is fully accessible. There is step and ramp free access into the store. The entrance and exit are fitted with powered automatic doors to allow ease of access and egress. When in the store, you will find non slip surfaces, full wheelchair accessible aisles, a lowered till counter for easier payment and a portable induction loop at the tills. Internal LED lighting is all around the store as well as natural lighting from the windows and doors. If you prefer to do your Cardiff City FC shopping online, visit www.cardiffcityfcstore.com with next day delivery available. A click and collect service is also available where you can collect your items from the club shop, during all opening hours. The Club has an outlet for merchandise open at the Ninian Stand near gate 6. This outlet is only open on match days and has ramps and handrails for access. If visiting the store on non-match days accessible parking is available outside in Zones C and D. The superstore is currently closed. However, usual opening times for the superstore are: • Mon – Fri (non-match days): 9.00am – 5.00pm • Sat (non-match days): 10.00am – 4.00pm • Sat (match days): 10.00am – kick off * • Mid-Week (match days): 9.00am – kick off * • Sunday (match days): 10.00am – kick off * • Sunday (non-match days): Closed *The Superstore is open for half an hour following the final whistle
Club hospitality
Match day and seasonal hospitality offerings are sold via the Club's Commercial Department. All lounges and hospitality rooms are fully accessible. Seating will be as near to the lounge you are located but is subject to availability. Contact details are 033 33 11 1921 or sales@cardiffcityfc.co.uk
Braille and large print provision
Nothing currently offered.
Accessible lounge
There is a respite room located at Block 320. Tea & coffee is available for a low cost. Monies taken are donated to Cardiff City Disabled Supporters Association.
Food concession stands
Catering kiosks are found at regular intervals around the stadium. There is a lower counter facility at each kiosk. Hearing loops are not currently available at the catering kiosks, but this is something the club will look to change when possible.
Total number of parking spaces
Cardiff City Stadium offers excellent car parking facilities to both home and away supporters.
All accessible parking bays for home supporters are issued as seasonal parking permits. To be added on a waiting list please email Ben Jones or contact the ticket office on 033 33 11 1920.
Accessible parking bays are available for away supporters on match days.
Away supporters are asked to contact their club for further information.
If you hold a blue badge stewards will do their best to allocate you a space on the end of a row and as close to your gate entrance as possible. Please do not park in the accessible bays as they are all allocated/sold. There are 20 accessible parking bays within the away supporter car park. These permits will be issued to the visiting club with their ticket allocation so they can allocate to their supporters. Permits cost £10. The parking surface is flat and is tarmacked. There are no ramps to negotiate.
The stadium car park will close 30 minutes prior to the advertised kick off time and up to 30 minutes after the full-time whistle.
Sloper Road from the junction with Virgil Street to Leckwith Road will be closed post-match for up to an hour and from Leckwith Road to Atlas Road/Wellington Street.
Travel options
This page was reviewed and updated by Level Playing Field staff and the club on 29 June 2022.
How we set targets
We use accepted industry standards to set the club targets. The reference documents include: Accessible Stadia Guide 2003 and Accessible Stadia Supplementary Guidance 2015; Building Regulations Approved Document M, Access to and Use of Buildings; BS 8300, Design of buildings and their approaches to meet the needs of disabled people; Guide to Safety at Sports Grounds (Green Guide); Access for All, UEFA and CAFE Good Practice Guide to Creating an Accessible Stadium and Matchday Experience
Have you got a question, complement or complaint?
Let us know about your matchday experience at Cardiff City to help improve access and inclusion.
About this page
This information is provided by Cardiff City. Level Playing Field (LPF) cannot be held responsible if the service and provision differs from what is stated here.
If you have any queries please contact us.
Updated June 2022
Have your say
To ensure dialogue is fair and without malice, all comments are evaluated by Level Playing Field before they are published on the site. This can cause a slight delay before comments appear.
Fields marked * are required
How we manage your data
Level Playing Field take great care in managing your data. To see what measures we put in place to keep your data safe and how we use it please click here.
Fan comments
Comments reflect the views of the fans themselves and do not necessarily reflect the views of LPF.