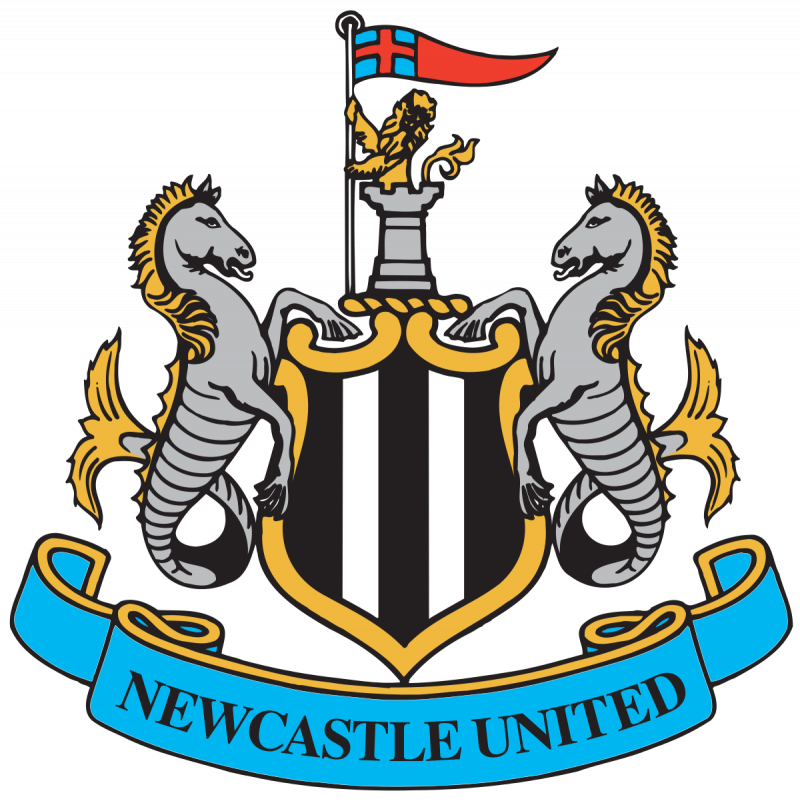 Newcastle United
Premier League

St. James Park
Capacity:  52,305
St. James' Park
Strawberry Place
Newcastle Upon Tyne
NE1 4ST

Disabled supporters contact
Club or stadium contact
 for disabled fans
Zoë Hingston
Head of Inclusion
General ticket office contact
Accessible ticket contact
Jan Brien
Box Office Coordinator
Disabled supporters association
Accessibility information
Number of wheelchair user spaces
Newcastle United has accessible viewing areas for wheelchair users in all stands and offers viewing positions in both elevated and pitch-side locations. There are 16 wheelchair positions available for visiting supporters situated in the 'Away End' of the ground which is located in Upper Level 7 of the Leazes Stand (North stand). All 16 of these wheelchair spaces have unrestricted views from accessible viewing platforms. To book accessible and amenity seating supporters should contact Box Office at boxoffice@nufc.co.uk or 0344 372 1892.
Number of easy access and amenity seats
In addition to the 234 wheelchair spaces available, there are 125 dedicated accessible seats and 85 amenity seats available for supporters to use- home and away stats unavailable. . Accessible seats are denoted by having very few steps and generally flat access routes associated with them whilst amenity seats also offer additional leg room. The location of these seats is spread right across the stadium with positions available in all four stands. To book accessible and amenity seating supporters should contact Box Office at boxoffice@nufc.co.uk or 0344 372 1892.
Number of accessible toilets
There are 31 Accessible toilets and are located at each of the areas where disabled fans are accommodated, all of which are RADAR key operated and are alternatively sited with left and right-hand transfer spaces respectively. All toilets have an alarm fitted to floor level. East stand - 4 Toilets located in the concourse. North stand - 2 Toilets located in the concourse. South stand - 4 Toilets located in the concourse. West stand - 8 Toilets located in the corporate areas (not RADAR key operated) Level 7 - 8 Toilets located en route between the seating deck and the concourse. Away supporters on Level 7 of the North stand accessible toilets are within 10 metres of the viewing platforms prior to accessing the bar facilities.
Audio commentary
To support fans with sight disabilities, the club currently offers audio commentary and headsets at 24 seats, and a commentary system tuned in to a local radio station. These seats are located in the North-East corner of the stadium, as shown in figure 4, and tickets for such seats must be purchased specifically. Supporters can bring their own headsets if they wish or the club can provide these and jack-plug adaptors are available on request from nearby stewards. As seats in this area are limited in number, supporters may also bring their own radios or portable internet devices to listen to match commentary on. For some supporters this may be a preferable option if the North East corner location within the ground is not somewhere they wish to sit or they wish to use a specific radio or internet streaming device. The Club also has a limited number of DAB Radios are available on request. DAB radios and headsets are also available to away supporters, but due to limited numbers, supporters are advised to book radios in advance.
Sensory room
The sensory room was designed to create a safe therapeutic space, to promote resilience and recovery. The sensory room is located next to an internal viewing area, assigned specifically to those using the sensory room. The sensory room is a soundproofed room consisting of sensory toys and lights. This room is used when a person is experiencing a sensory overload and wishes to use a quiet space. The sensory viewing area is a box with a maximum capacity of 12 people, this box is partially soundproofed to allow a degree of the atmosphere into the room. The sensory room and viewing area is available every fixture to home supporters. To book the sensory room or for more information please email unitedasone@nufc.co.uk.
Accessible services + information
Assistance dogs
Assistance dogs are welcomed within the stadium and water bowls will be provided if required. However, visitors wishing to bring an assistance dog to a game must contact the club in advance of the purchasing their ticket(s) to ensure the seats they wish to purchase are suitable for accommodating assistance dogs.
Hearing loops
The Club Shop and also Box Officer is fitted with an induction loop. The Box Office is also equipped with a text phone for supporters who are Deaf or hard of hearing.
Club shop
The shop is located at street level in the Gallowgate (South) stand of the stadium on Strawberry Place and is spread over 2 floors accessible via a lift or escalators with level access with aisles wide enough to afford access throughout. There are 2 entrances to the shop one of which has an assisted access entry and a double door width of 1540mm. The shop is fitted with an induction loop with balanced lighting throughout with a lowered counter area.
Club hospitality
All corporate hospitality facilities are accessible to supporters with disabilities and the Club is committed to ensuring the corporate experience for disabled supporters is amongst the best in the country. All hospitality rooms and boxes are accessible to supporters using wheelchairs and supporters with ambulant or hidden disabilities. There are a number of facilities located in the vicinity of corporate hospitality areas including accessible toilets (alternatively sited), a changing place and a sensory room. All corporate hospitality areas are also accessible via three large, spacious lifts.
Braille and large print provision
The signage within the stadium is above head height to be seen above crowds. The font on the food concession stands is large font, however braille is not yet available.
Accessible lounge
The club does not have an accessible lounge.
Food concession stands
All of the food concession stands have a lowered counter. Disabled supporters who have difficulties accessing food and drink kiosks can have order requests delivered to their seat. Kiosk members of staff actively patrol seating areas during the first half of all games and fans are encouraged to contact such staff members to place their orders. To pre-arrange any such assistance please contact Milan Kupusarevic on 0191 2018634 or via milan.kupusarevic@nufc.co.uk
Total number of parking spaces
The stadium currently has 30 free of charge accessible spaces available for disabled supporters although a large proportion of which are often allocated to season ticket holders. Additional car parking is available on a first come first served basis and should be booked via Joanne Hailes, who can be contacted on 01912018666 or via email at joanne.hailes@nufc.co.uk. The stadium car park is situated directly behind the North stand and is accessed via the entrance from Barrack Road (sat nav postcode is NE1 4ST).
Travel options
For visitors travelling by Taxi or a lift, an ideal drop off point for wheelchair users or people with mobility difficulties is on Leazes Terrace, directly outside the East stand.
This location affords access to the South stand access ramp with dropped kerbs and avoids the steep climb from Strawberry Place.
How we set targets
We use accepted industry standards to set the club targets. The reference documents include: Accessible Stadia Guide 2003 and Accessible Stadia Supplementary Guidance 2015; Building Regulations Approved Document M, Access to and Use of Buildings; BS 8300, Design of buildings and their approaches to meet the needs of disabled people; Guide to Safety at Sports Grounds (Green Guide); Access for All, UEFA and CAFE Good Practice Guide to Creating an Accessible Stadium and Matchday Experience
Have you got a question, complement or complaint?
Let us know about your matchday experience at Newcastle United to help improve access and inclusion.
About this page
This information is provided by Newcastle United. Level Playing Field (LPF) cannot be held responsible if the service and provision differs from what is stated here.
If you have any queries please contact us.
Updated May 2022
Have your say
To ensure dialogue is fair and without malice, all comments are evaluated by Level Playing Field before they are published on the site. This can cause a slight delay before comments appear.
Fields marked * are required
How we manage your data
Level Playing Field take great care in managing your data. To see what measures we put in place to keep your data safe and how we use it please click here.
Fan comments
Comments reflect the views of the fans themselves and do not necessarily reflect the views of LPF.