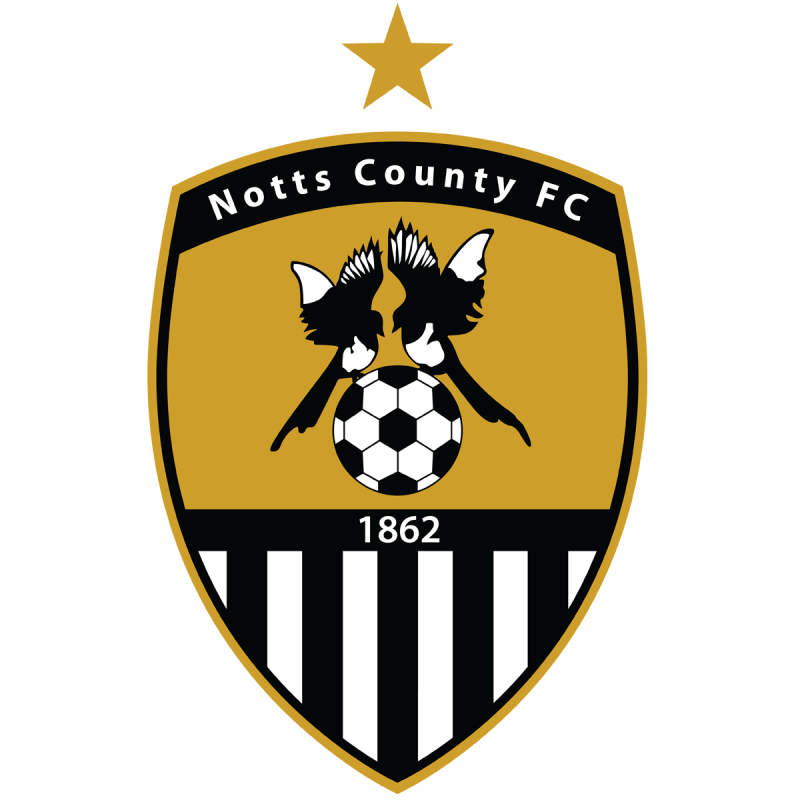 Notts County
National League

Meadow Lane Stadium
Capacity: 19,841
Meadow Lane Stadium
Meadow Lane
Nottingham
NG2 3HJ

Disabled supporters contact
Club or stadium contact
 for disabled fans
Alice Kelk
Disability Liaison Officer
General ticket office contact
Tim Bradd
Ticket Manager
Can't book via online method.
Accessible ticket contact
Disabled supporters association
Secretary (Head Steward at NCFC)
Accessibility information
Number of wheelchair user spaces
The club has designated areas for wheelchair users, who are advised to purchase tickets at least 48 hours in advance if they do not hold a season ticket, as the club has limited spaces available. For health and safety reasons, users of both manual and powered wheelchairs are required to be accompanied by a personal assistant.
Personal assistants are seated within designated areas.
Supporters with other disabilities are able to take up a place anywhere in the stadium.
Number of easy access and amenity seats
There are 150 seats available to supporters that require easy access and more space. Specific requirements can be discussed with Notts County ticket office on 0115 955 7210 prior to attendance.
Number of accessible toilets
2 - Derek Pavis Stand, 2 - Haydn Green Family Stand, 3 - Jimmy Sirrel Stand (Away), 1 - Broken Wheelbarrow Stand. All within easy accessible distance.
Changing Places in the Family Stand.
Audio commentary
Radio Commentary is from BBC Radio Nottingham and is via 5 available DAB Headsets, which can be pre booked from the Ticket Office at least 48 hours prior to the appropriate home fixture, no deposit required. They are then returned to the nearest Steward or back to the Ticket Office at the end of the game.
Sensory room
Full details on our 3 Sensory Rooms available on the Club Website: https://www.nottscountyfc.co.uk/fans/sensory-rooms/
Accessible services + information
Assistance dogs
No, but willing to accommodate Guide Dogs.
Hearing loops
Not available currently.
Club shop
No, shop staff always willing and able to assist.
Club hospitality
Yes, accessible to disabled people by means of a lift and stair lift. In these areas waitress service is provided.
Braille and large print provision
Club do not currently provide any disabled supporters information i.e. booklet with a map of accessible facilities in accessible formats (large print, easy read).
Accessible lounge
Not a none Hospitality Lounge currently.
Food concession stands
Matchday catering for disabled supporters is provided within the stadium. However, certain areas of the stadium do not have catering facilities suitable for those with mobility difficulties and it is therefore advised that for these particular areas, disabled supporters either bring along a personal assistant or notify the nearest steward who will be happy to provide assistance. Other facilities, which come under the general heading of catering, such as bars, executive lounges, are accessible to disabled people by means of a lift and stair lift. In these areas waitress service is provided.
Total number of parking spaces
Car parking for away supporters is situated in the Meadow Lane Car Park which is 25 metres from the Jimmy Sirrel Stand. Home Supporters can request spaces in the Derek Pavis or Ironmonger Road car parks, but these spaces are taken up fast, strictly on a first come first served basis. Applications should be made to the Club on a seasonal basis but can also be booked for individual matchdays at least 48 hours in advance. Supporters will also be expected to produce their Blue Badge on request. For information about disabled parking availability, please call 0115 952 9000.
Travel options
Away travel available to all disabled supporters, purchased via the
ticket office by calling 0115 955 7210.
Companions are also charged full ticket price to travel.
How we set targets
We use accepted industry standards to set the club targets. The reference documents include: Accessible Stadia Guide 2003 and Accessible Stadia Supplementary Guidance 2015; Building Regulations Approved Document M, Access to and Use of Buildings; BS 8300, Design of buildings and their approaches to meet the needs of disabled people; Guide to Safety at Sports Grounds (Green Guide); Access for All, UEFA and CAFE Good Practice Guide to Creating an Accessible Stadium and Matchday Experience
Have you got a question, complement or complaint?
Let us know about your matchday experience at Notts County to help improve access and inclusion.
About this page
This information is provided by Notts County. Level Playing Field (LPF) cannot be held responsible if the service and provision differs from what is stated here.
If you have any queries please contact us.
Updated August 2021
Have your say
To ensure dialogue is fair and without malice, all comments are evaluated by Level Playing Field before they are published on the site. This can cause a slight delay before comments appear.
Fields marked * are required
How we manage your data
Level Playing Field take great care in managing your data. To see what measures we put in place to keep your data safe and how we use it please click here.
Fan comments
Comments reflect the views of the fans themselves and do not necessarily reflect the views of LPF.