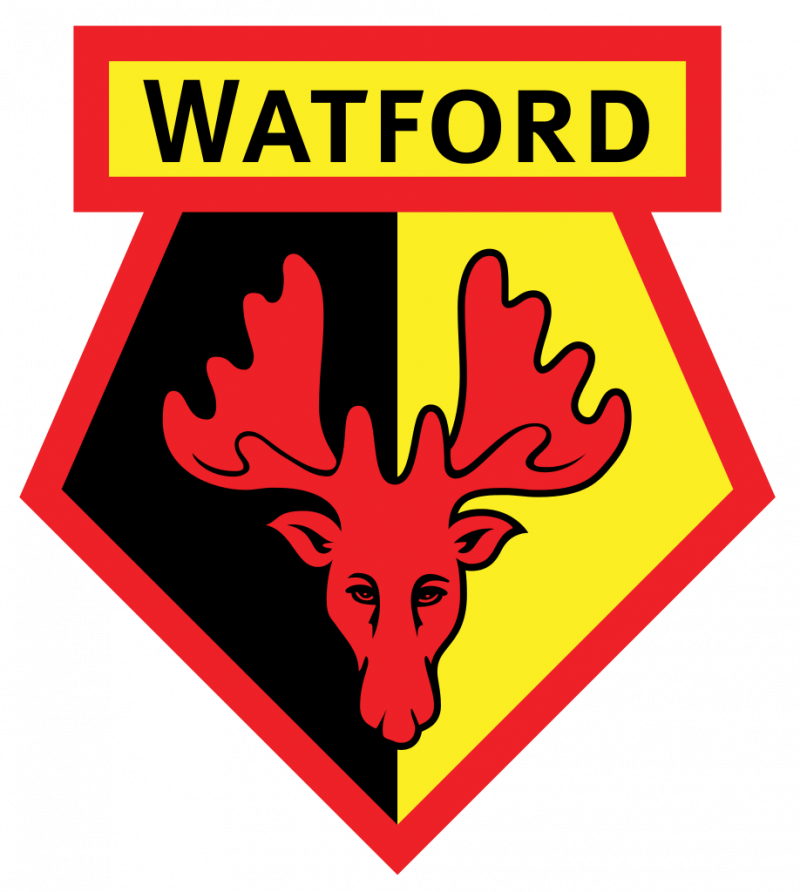 Watford
Premier League

Vicarage Road
Capacity: 21,800
Vicarage Road Stadium
Watford
Hertfordshire
WD18 0ER

Disabled supporters contact
Club or stadium contact
 for disabled fans
Simona Rakovic-Irish
Disability Access Officer
General ticket office contact
Simona Rakovic-Irish
Disability Access Officer
Accessible ticket contact
Watford FC aim to provide a personal service for all disabled supporters.
In order to purchase tickets, please call our ticket office hotline on 01923 223023 where our team will be happy to discuss your individual requirements and provide the best ticket available. At busy times, please use our call-back service by emailing disabled.supporters@watfordfc. com. Please provide your name, FAN ID and phone number, and one of the team will contact you. You are also welcome to buy tickets in person at the Supporter Services and Ticketing Office, which has an accessible drop-counter window and a hearing loop. If you prefer to purchase tickets online, please log on to tickets.watfordfc.com using your FAN ID number. If you believe you should be eligible for either a wheelchair bay or ambulant disabled seating but are not able to access these seats online, please email supporters@watfordfc.com with details. If you do not yet have a FAN ID number this can be created online, in person or over the phone. If creating the FAN ID online, please click on 'Log-In/ Register' in the top right-hand corner of the home page and follow the on-screen prompts.
Disabled supporters association
Accessibility information
Number of wheelchair user spaces
Please visit the disabled supporter's information on our website to view an accessible online tour of our facilities. Descriptions of our wheelchair platform can be found in our Access Statement. https://www.watfordfc.com/supporters/disabled-supporters
Number of easy access and amenity seats
Please visit the disabled supporter's information on our website to view an accessible on-line tour of our facilities. Descriptions of our wheelchair platform can be found in our Access Statement. https://www.watfordfc.com/supporters/disabled-supporters
Number of accessible toilets
All accessible toilets are RADAR key-operated, inside the stadium and located near the accessible seating areas.
Audio commentary
Soccer Sight audio commentaries by the local hospital radio are available on request. Headsets will be delivered to and collected from your seats by stewards. Please email disabled.supporters@watfordfc.com with your name and ticket details to book a headset
Sensory room
Watford have a Sensory Room available for children on the Autism Spectrum. For more details, please visit the following link; https://www.watfordfc.com/club/sensory-room-first-anniversary-celebrated
Accessible services + information
Assistance dogs
Facilities for assistance dogs are available via request to the DLO at the club.
Hearing loops
The club has hearing loops installed at the ticket collection points, in the ticket office and the club shop.
Club shop
The club shop is accessible for all fans and does have a low level serving counter.
Club hospitality
Accessible facilities are available on all hospitality loungers. Please email sales@watfordf.com for more details.
Braille and large print provision
Large print copies of the club's Access Statement are available to collect from the ticket office and can be sent out on request.
Food concession stands
Catering kiosks have low-level serving counters and so are fully accessible A seat side ordering service is also available in all accessible seating areas.
Total number of parking spaces
Home: 60 Away: 5 We provide a limited number of parking bays for wheelchair users, which are located in Stadium Way and Occupation Road, both are accessed via Cardiff Road. There is step-free access to the Rookery, Lower Graham Taylor and Sir Elton John stands. All traffic will be held back for a short while after the match to ensure clear access for pedestrians. We also provide parking spaces for ambulant disabled supporters in the nearby Chater School in Addiscombe Road, which is approximately 8 minutes' walk from the stadium. Spaces can be booked in advance by home supporters only and are subject to availability. Spaces are also allocated directly to each away club, supporters should contact their own Supporter Services team or equivalent for more details. Maps showing access routes for each car park can be provided on request when booking your space. Drop off points are also available at the junction of Stadium Way and Occupation Road, which is also accessed via Cardiff Road, and behind the Graham Taylor Stand in the hospital grounds. To book a space in any of these car parks, or for more details of the drop-off points, please call our ticket office hotline on 01923 223023 or email your request to: disabled.supporters@watfordfc.com When parking is not available at the stadium, further disabled parking spaces can be found at the Church multi-storey Car Park in Watford Town Centre.
How we set targets
We use accepted industry standards to set the club targets. The reference documents include: Accessible Stadia Guide 2003 and Accessible Stadia Supplementary Guidance 2015; Building Regulations Approved Document M, Access to and Use of Buildings; BS 8300, Design of buildings and their approaches to meet the needs of disabled people; Guide to Safety at Sports Grounds (Green Guide); Access for All, UEFA and CAFE Good Practice Guide to Creating an Accessible Stadium and Matchday Experience
Have you got a question, complement or complaint?
Let us know about your matchday experience at Watford to help improve access and inclusion.
Book your tickets
While the stadium is closed to supporters at present, the club would be pleased to hear from any disabled supporters who wish to discuss their access requirements ahead of any reduced capacity matches that might take place. Please contact Dave Messenger, the club's Disability Access Officer, using the details shown on this website.
A copy of the club's covid-19 code of behaviour, which all supporters will be required to adhere to in this event, can be found on the link below.
https://www.watfordfc.com/news/club/code-of-behaviour-for-return-to-spectators-matches
About this page
This information is provided by Watford. Level Playing Field (LPF) cannot be held responsible if the service and provision differs from what is stated here.
If you have any queries please contact us.
Updated April 2022
Have your say
To ensure dialogue is fair and without malice, all comments are evaluated by Level Playing Field before they are published on the site. This can cause a slight delay before comments appear.
Fields marked * are required
How we manage your data
Level Playing Field take great care in managing your data. To see what measures we put in place to keep your data safe and how we use it please click here.
Fan comments
Comments reflect the views of the fans themselves and do not necessarily reflect the views of LPF.