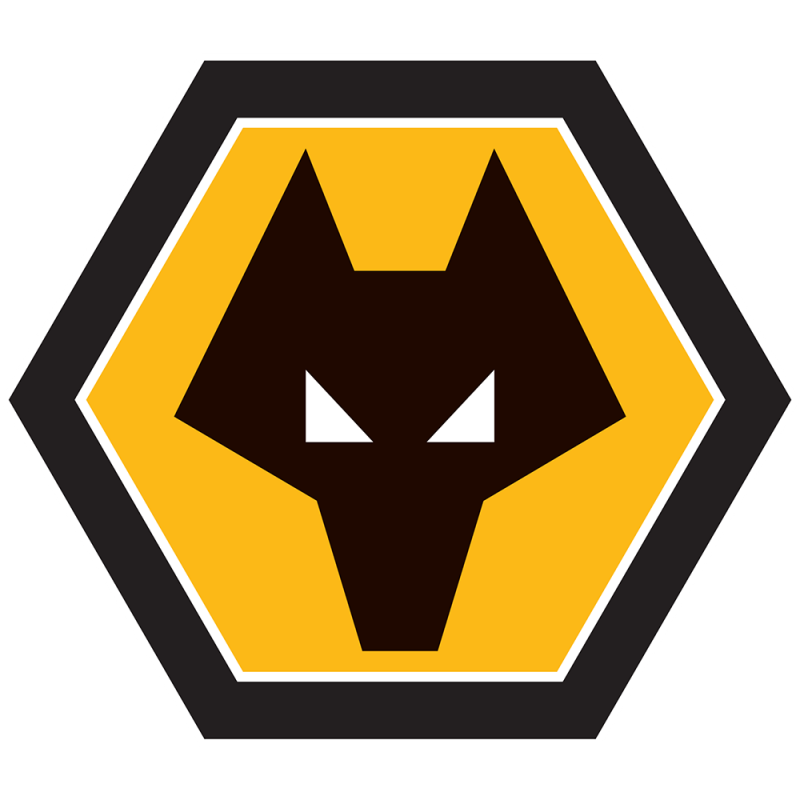 Wolverhampton Wanderers
Premier League

Molineux Stadium
Capacity: 31,700
Molineux Stadium
Waterloo Rd
Wolverhampton
WV1 4QR

Disabled supporters contact
Club or stadium contact
 for disabled fans
Laura Wright
Disability Access Officer
General ticket office contact
Claire Peters
Ticket Office Team Leader
Accessible ticket contact
Laura Wright
Disability Access Officer
Disabled supporters association
Accessibility information
Number of wheelchair user spaces
Wolves are pleased to have the following wheelchair spaces available for every full capacity home game. This totals 129 wheelchair spaces with an extra 4 for corporate if needed. Sir Jack Hayward Stand (Southbank) – 7 spaces in the middle tier Billy Wright Stand – 55 bays pitch side Stan Cullis Stand (Northbank): • 17 upper tier • 12 middle tier • 24 pitch side • 4 corporate (middle tier) Steve Bull Stand – away only 14 – all pitch side Supporters will need to be registered as a wheelchair user with the Club to purchase in these areas. This can be done by emailing laurawright@wolves.co.uk
Number of easy access and amenity seats
There are 702 seats that are defined as easier access with minimal steps are based throughout each stand in the stadium. These areas are: Sir Jack Hayward Srand – 91 seats on row Z Billy Wright – 30 (Row B, 2 end seat in each block) Lower Stan Cullis – 362 easy access seats row A-E Steve Bull Stand (away) – 219 spaces row A Supporters should indicate when purchasing a ticket that they need an accessible seat, the Club will do its best to obtain one, or one as close as possible for them.
Number of accessible toilets
Accessible toilets are located in each of the 4 stands – all toilets are radar key accessible and stewards have a key if needed. A changing places toilet is accessible in between Stan Cullis and Steve Bull stands.
Audio commentary
Audio Description Commentary is available for all blind or partially sighted supporters visiting Molineux. ADC is delivered through Alan March Sport commentators who are live at the ground for every home game. There are 10 headsets each of which are on a first come first served basis for home and away fans. ADC is free of charge and by pre-booking headsets are delivered to seats 30 minutes before kick-off. You may book a headset by emailing laurawright@Wolves.co.uk.
Sensory room
Wolves sensory room is a pitch facing room that helps families and individuals with sensory issues attend a game and have the choice of watching the game. The room has a calming interior, with games, a whiteboard and TV to entertain. There are 8 spaces – this is to include personal assistants and is bookable on a first come first served basis through Laurawright@wolves.co.uk. Wolves sensory room, opened by Steve Bull in 2019, has an accessible toilet adjacent and the option to purchase food from the corporate team. The sensory room is available for all first-team fixtures.
Accessible services + information
Assistance dogs
Assistant dogs are very welcome at Wolves. The club can provide blankets and bowls of water if needed. Please advise Laura Wright if you are visiting with an assistant dog before you arrive on laurawright@wolves.co.uk.
Hearing loops
A hearing loop system is available in the main reception. Megastore and ticket office. Portable hearing loops are available for meetings and in each kiosk on a home match day.
Club shop
Wolves Mega Store has an accessible counter and wider queueing area for wheelchairs to manoeuvre. All staff having awareness training in autism, dementia, hearing and visual impairments. The Mega Store also has Autism Hour each Sunday 3-4pm where supporters who need a quieter shopping experience can attend.
Club hospitality
Hospitality areas are wheelchair accessible. Any supporter in hospitality who needs additional services is welcome to make this known at the time of booking.
Braille and large print provision
Large print menus are available at each kiosk throughout the stadium. Any information can be made large print on request.
Accessible lounge
Wolves are pleased to offer an accessible lounge for disabled supporters. This has a limited capacity due to local covid restrictions. There are 2 accessible toilets within the lounge.
Food concession stands
Kiosks are in each stand with a drop-down counter located in Stan Cullis upper and lower. Kiosk stands also have large print menus for supporters with a visual impairment.
Total number of parking spaces
Home: 40 seasonal passes Away: up to 10 spaces Home passes are available through the DSA parking ballot, all DSA members are invited to apply. 30 spaces are on Stan Cullis car park with 18 wheelchair spaces incorporated. 10 spaces are on Steve Bull car park with 4 wheelchair spaces. An extra 10 spaces are available on a first-come-first-served basis on Sir Jack Hayward car park for home and away fans to pre-book. This can be done through the ticket office on ticketoffice@wolves.co.uk or calling 0377 222 1877.
How we set targets
We use accepted industry standards to set the club targets. The reference documents include: Accessible Stadia Guide 2003 and Accessible Stadia Supplementary Guidance 2015; Building Regulations Approved Document M, Access to and Use of Buildings; BS 8300, Design of buildings and their approaches to meet the needs of disabled people; Guide to Safety at Sports Grounds (Green Guide); Access for All, UEFA and CAFE Good Practice Guide to Creating an Accessible Stadium and Matchday Experience
Have you got a question, complement or complaint?
Let us know about your matchday experience at Wolverhampton Wanderers to help improve access and inclusion.
About this page
This information is provided by Wolverhampton Wanderers. Level Playing Field (LPF) cannot be held responsible if the service and provision differs from what is stated here.
If you have any queries please contact us.
Updated October 2020
Have your say
To ensure dialogue is fair and without malice, all comments are evaluated by Level Playing Field before they are published on the site. This can cause a slight delay before comments appear.
Fields marked * are required
How we manage your data
Level Playing Field take great care in managing your data. To see what measures we put in place to keep your data safe and how we use it please click here.
Fan comments
Comments reflect the views of the fans themselves and do not necessarily reflect the views of LPF.