Weeks of Action runs annually over two weeks but includes three weekends. The middle weekend usually sees the most clubs participating and this year was no exception.
Four clubs in the Premier League dedicated their match days to Level Playing Field Weeks of Action:
---
Aston Villa v Wolverhampton Wanderers
Saturday 6th March
The Villa v Wolves local derby was featured on Sky Sports Main Event and it was brilliant to see the Villa players warming up in their Level Playing Field t-shirts.
The Club and the Villa Foundation tweeted images and messages of support to Level Playing Field to nearly 2 million followers.
As part of their support 'Ability Counts' (Villa's disability football provision), the Foundation spoke to some of their disabled players about what the sessions mean to them and arranged a virtual catch up with first-team player, Matty Cash, who dropped in to answer some of their questions.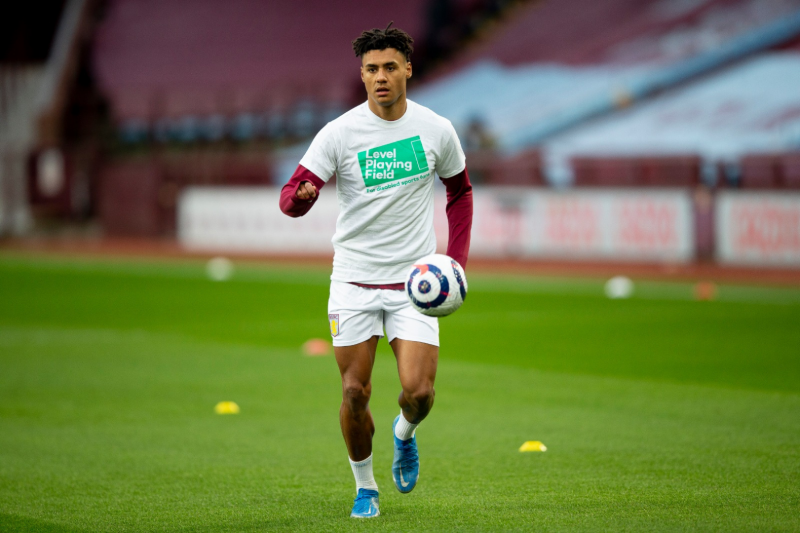 ---
Brighton & Hove Albion v Leicester City
Saturday 6th March
As part of their support for LPF's Weeks Of Action, Brighton & Hove Albion and the club's Community Disability Officer arranged a network workshop to discuss how they could support fans and families with the impact Covid-19 was having on peoples' mental health and wellbeing.
First-team player Joel Veltman helped the club promote the workshop and support for Weeks of Action.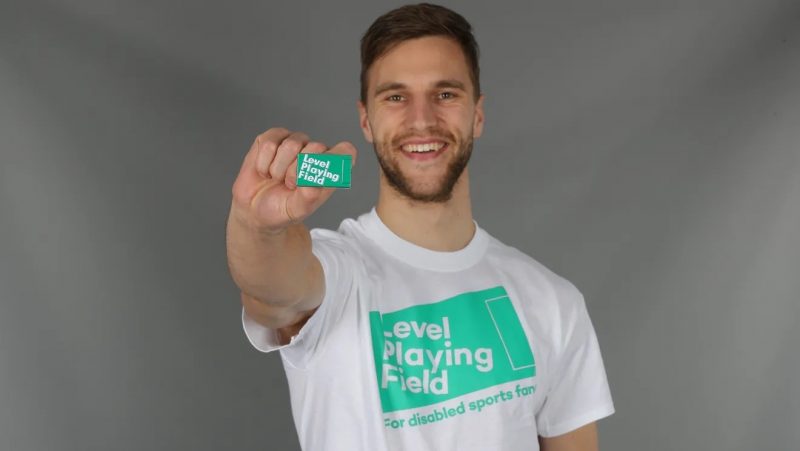 ---
Burnley v Arsenal
Saturday 6th March
Thank you to Burnley Chairman, Alan Pace for his kind words of support in the matchday programme.
Turf Moor has seen some incredible improvements for disabled fans over the past couple of years.
Matchday was particularly significant as it was a year since fans had been present at the ground and Burnley's social media focused on images of them "cheering on the lads" but they also shared some fantastic photos of players running out and warming up in LPF t-shirts before kick-off.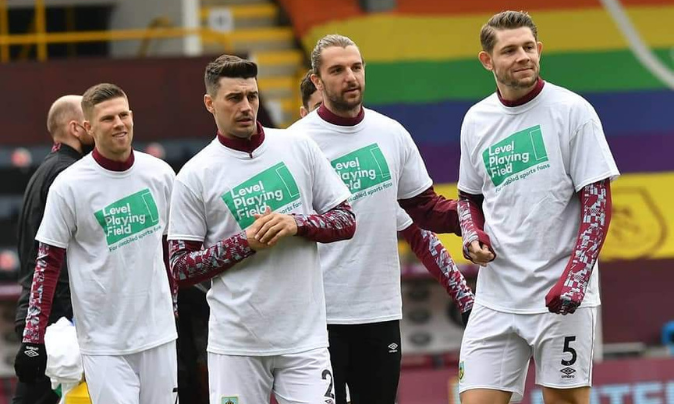 ---
Tottenham Hotspur v Crystal Palace
Saturday 6th March
Another club highlighting how Equality and Inclusion is at the heart of their club in the matchday programme was Spurs.
Ahead of the game, we took the opportunity to interview their Disability Access Officer (DAO), Simon Blewitt.
We asked Simon what plans he had in place to celebrate this year's Weeks of Action, his first as DAO at Tottenham.
He replied: Our match with Crystal Palace this weekend is our designated Weeks of Action and the campaign will be discussed on our N17 live pre-match show. The campaign will also be covered on our LED screens around the stadium and in the match programme. We have player engagements with both the men's and women's teams and content that highlights the facilities here, the work of the Foundation and some really exciting developments with our tours and attractions…..watch this space! We have also had a Zoom call with SpursAbility and your good selves.
Keeping in touch with the fans over lockdown, retuning to the Tottenham Hotspur stadium, and what it's like being a DAO are also discussed in the interview.
---
Next weekend sees our final Premier League Weeks of action fixture, Leeds United v Chelsea on Saturday 13th March.